Happening Now
In March, Asheville City Council approved $238,000 to develop a comprehensive plan to guide Asheville Parks & Recreation (APR)'s planning and decision-making over the next decade to meet the needs of residents, outlining steps to close the gap between current capabilities and the community's vision.
Design Workshop, the firm hired to oversee creation of the plan, is gathering community data and reviewing existing recreation facilities, programs, and parks. Following focus group discussions in August, all community members are invited (and expected) to share innovative ideas through a citywide survey. This valuable input forms the basis of the comprehensive plan, Recreate Asheville: Shaping Our City's Parks.
Where are Asheville's public parks, greenways, and community centers? Use APR Finder to search based on locations and features.
---
Background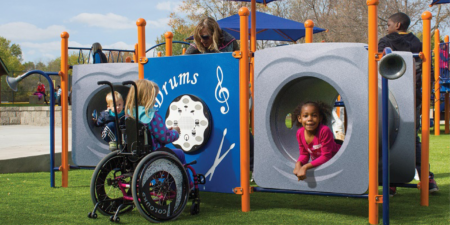 It's impossible to imagine Asheville without public spaces like Walton Street Park, Carrier Park, Reed Creek Greenway, Linwood Crump Shiloh Community Center, and Pack Square. The city's unique parks, greenways, and recreation complexes are where the community connects and makes memories. 
Help unlock the power of our community by building Recreate Asheville: Shaping Our City's Parks, a plan to guide recreation programs, sports and leisure spaces, and parks for future generations. This is an important opportunity for Ashevillians to create a long-term vision and help inform how projects are prioritized to meet the modern needs of our city – from major improvements to existing parks (beyond just maintenance and repairs) to strategies that use recreation programs to build stronger neighborhoods.
Recreate Asheville will serve as a road map for the next 10 years to connect, fix, build, and preserve recreation programs and parkland. Building the plan takes collaboration and community input. There will be plenty of opportunities to share ideas and discuss recommendations with neighbors, so sign up for the APR monthly newsletter to stay in the know.
What is a city park or community center?
Great question! Recreate Asheville provides guidance for APR, a department of the City of Asheville. 
While some private parks like Beaver Lake and Botanical Gardens at Asheville allow public access, they're not managed by APR. Ditto for state and federal lands like Thomas Wolfe Memorial or Bent Creek Experimental Forest, as well as Buncombe County parks inside city limits like Hominy Creek River Park. It also won't cover private organizations like country clubs or YMCA centers.
Use APR Finder to explore parks, playgrounds, greenways, and open areas in the APR system.
What are Asheville Parks & Recreation's current programs?
With multiple full-complex recreation centers, sports fields and courts, and parks throughout the city, there are hundreds of wellness, education, and culture enrichment opportunities for people of all ages every month.
Check out the current APR Program Guide and never be bored again.
---
Community Engagement
Community input drives Recreate Asheville, so we want to hear from YOU! Watch for APR team members at festivals, events, and public workshops around the city or stop by a community center to find out more about the process.
A comprehensive website with details covering engagement opportunities for the Recreate Asheville plan is in the works and will be shared here soon.
September 2023
October 2023
November 2023
---
Current Project Timeline
2023
March 28: City Council

unanimously

adopts

resolution

authorizing City Manager to execute a contract with Design Workshop for development of a comprehensive parks and recreation master plan

May-July: Design Workshop and APR collaborate on community needs assessment process

August: Focus group meetings and stakeholder discussions

September 26-November 20: Citywide survey and public workshops, meetings, and discussions

December 2023-March 2024: Draft plan recommendations
2024
March: Public workshop

April-May: Strategic action plan development

June: Community-created Recreate Asheville: Shaping Our City's Parks published
---
Supporting Documents
---
Contact Information
Asheville Parks & Recreation, parks@ashevillenc.gov, 828-259-5800