The Neighborhood Advisory Committee invites all of Asheville to gather for a day filled with neighborly interaction, learning, and fun for the whole family at Festival of Neighborhoods. This event is aimed at bringing together neighbors from all corners of Asheville with the primary goal of strengthening the bond between residents, neighborhood associations, and local organizations to create a harmonious and thriving community. 
The Festival of Neighborhoods will take place Saturday, September 30, from 10 a.m. until 4 p.m., at Martin Luther King Jr. Park (50 Martin Luther King Jr Dr). Admission to the event is free, and everyone is welcome.
Highlights of the event include:
Connecting Communities: Discover the exciting work being done by neighborhood organizations that contribute to the well-being of our city. Engage with these groups to learn about the projects, initiatives, and volunteering opportunities. 

Entertainment and Activities: Enjoy inflatables, food trucks, music, and interactive entertainment throughout the day.

Local Services: Meet City employees from departments including Parks and Recreation, Police, Water, Public Works, Transportation, and more! Representatives from other local organizations will also be present, including Buncombe County Tax Assessors and local nonprofits.

Neighborhood Resilience Building: In honor of Emergency Preparedness Month, Asheville Fire and Sustainability departments will be teaming up to provide important information for neighbors on how to get ready for emergency events.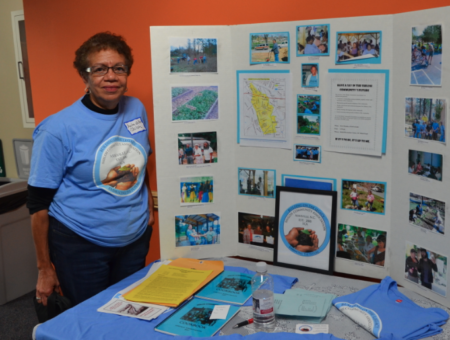 "We believe that strong communities are built on the foundation of connection and understanding," said Elizabeth Likis-Werle, interim Vice-Chair of the Neighborhood Advisory Committee. "The Festival of Neighborhoods serves as a platform to foster these connections and to celebrate the rich diversity that makes our city so special."
For more information about the Festival of Neighborhoods, including sponsorship opportunities and volunteering details, please contact the Neighborhood Advisory Committee at festivalofneighborhoods@gmail.com.
Follow the City of Asheville on social media for event updates and to join the conversation about community connection.
About the Neighborhood Advisory Committee
The Neighborhood Advisory Committee was established to advise City Council on neighborhood needs within the City of Asheville's zoning and planning jurisdiction. The committee works to strengthen neighborhood identity and resilience by facilitating communication and cooperation between Asheville's neighborhoods and City offices.