Neighborhoods: Deaverview, Lucerne Park, Wilshire Park
---
Happening Now
In order to expand recreation opportunities in West Asheville, a series of improvements at Roger Farmer Park are taking place. As the westernmost park in the Asheville Parks & Recreation (APR) system, this well-loved public space acts as both a neighborhood park and a regional destination.
With $200,000 in approved funding, the City will renovate the existing basketball court area. This aging court has fallen into disrepair to the point it is no longer an accessible feature. The new multi-sport court will feature lines for basketball and futsal, as well as provide access for other activities such as roller skating with a fenced perimeter.
In 2022, a ballfield was converted to a multi-sport field for football, Ultimate Frisbee, field hockey, lacrosse, soccer, volleyball and other uses. The former field had major stormwater runoff challenges creating unsafe conditions. Dugouts, fencing, and the press box were removed and the infield was sodded and converted to natural grass making it more useful for groups utilizing the space
---
Background
Recognizing the need for more baseball and softball diamonds at the time, YMCA of Western North Carolina opened Deaverview Park in the 1960s. APR soon entered into a partnership with the organization, leasing the sports fields for $1 a year before purchasing the park outright and eventually renaming it Roger Farmer Park.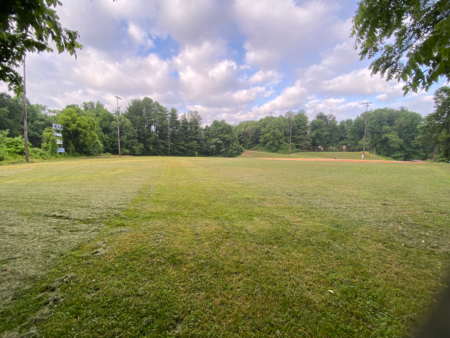 When the park was first developed, it featured two tennis courts, a basketball court, athletic fields, picnic areas, and a covered shelter. After it was purchased by the City of Asheville, APR installed lights, upgraded a ballfield, rebuilt tennis and basketball courts, and renovated restroom facilities. In the 1990s, an additional ballfield was added and new restrooms opened in a storage and concession building.
In the past decade, Roger Farmer Park's user base has shifted from baseball and softball to football, Ultimate Frisbee, and other open field sports. In 2022, the middle ballfield was converted to a multi-sport field. 
A new multi-sport court with lines for basketball and futsal, as well as access for other activities such as roller skating, is scheduled for installation in 2024. Other improvements to the park may take place over multiple fiscal budget cycles as funding is identified.
Increasing Safe Access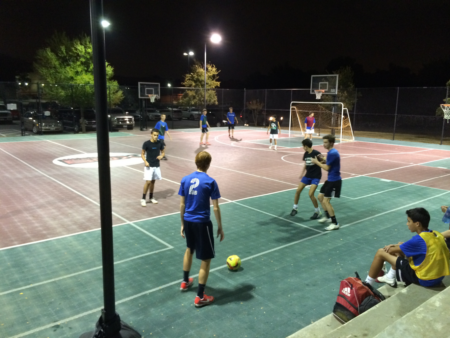 In addition to improvements within the park, the City of Asheville is working with the North Carolina Department of Transportation (NCDOT) to better connect Roger Farmer Park with surrounding neighborhoods through a new sidewalk along Johnston Boulevard between Patton Avenue and Johnston Elementary School at Iona Circle.
In the vicinity of Roger Farmer Park, the proposed sidewalk will be located on the southern side of Johnston Boulevard using approximately 0.08 acres of permanent easement from the 9.24-acre park. A retaining wall has been included in project designs to minimize the project's footprint within park property. The permanent easement will not adversely affect activities, features, and attributes of the park.
For more on the Johnston Boulevard sidewalk, visit its project page.
---
Current Project Timeline
2022
May-June: Conversion of ballfield to multi-sport field
2023
September-October: Surfacing study of basketball and tennis courts

October-November: Design team selection
2024
January-April: Court design
July-December: Court construction
---
Contact Information
Susannah Horton, Capital Projects, 828-450-4595
---