Happening Now
Community input was collected in 2021 through a gathering in the park and a public survey, the results of which can be viewed online. Inclusive play essentials, coupled with this information, will inform planning and design over the next few months to reimagine the park as an intergenerational space that supports development of the whole child and the whole community with physical, social-emotional, sensory, cognitive, and communication benefits for visitors.
Planned renovations include playground replacement, fence updates, asphalt replacement, landscaping improvements, a new ADA-compliant entry, and replacement of benches, picnic tables, water fountain, and trash and recycling receptacles. Based on recent Asheville Parks & Recreation playground projects, community members can expect a design that embraces nature, integrates a balance of shade through managed plant control, encourages imaginative and creative play with both play equipment and elements of the naturally-occurring environment, and provides a truly intergenerational space that can be enjoyed by the entire family.
The restroom/storage building and picnic shelter will be demolished as part of the project.
The construction crew plans to work from 7 a.m.-6 p.m.. Monday-Thursday until the project is complete in 2023.
---
Background
Magnolia Park consists of a playground and open space near the Montford, Five Points, Klondyke, and Hillcrest neighborhoods. Located near the intersection of Reed Creek Greenway and Magnolia Avenue, the spot is also popular with greenway users.
Magnolia Park received its last major update in the late-1990s. It was identified as a high-priority playground renovation project during research for the bond project in 2016, but was unable to benefit from bond funding as construction prices continued to rise. Remaining a priority, APR allocated Community Investment funds for the project.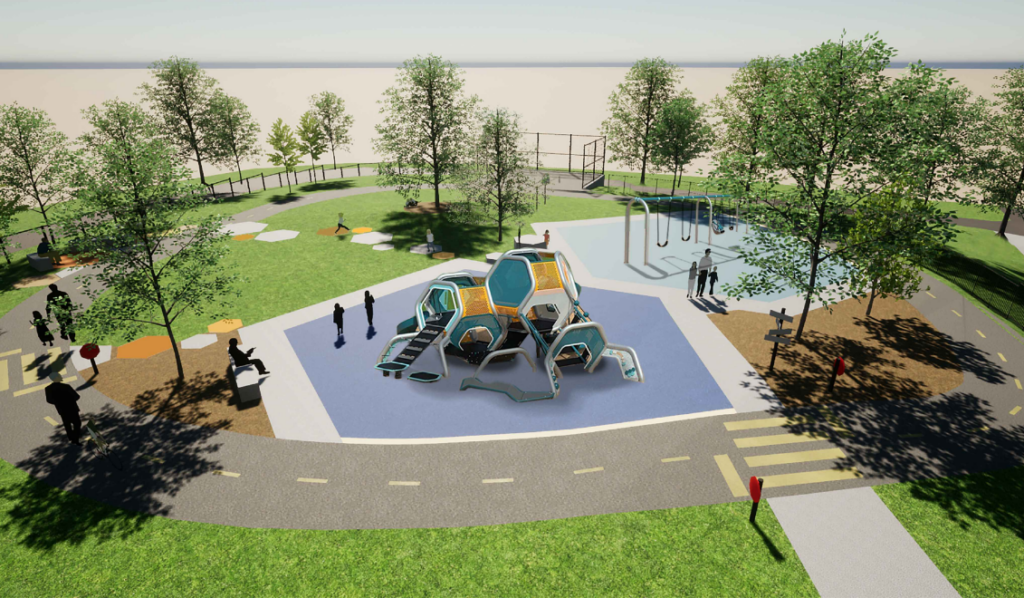 ---
Timeline
October 27, 2021 – Project information presented at Montford Neighborhood Association meeting.
November and December, 2021 – Community gathering at park and public survey 
Winter, 2021 – Planning and Design
March 17, 2022 – Pruning and training of muscadine vines
Spring, 2022 – Project bid
Summer 2022-Spring 2023 – Construction
---
Supporting Documents
Survey Results – charts and graphs
Survey Results – open ended comments
Blog post sharing survey results
---
Contact Information
Seth Jackson, Parks & Recreation, 828-253-3714
Rebecca Cipriano, Capital Projects, 828-424-5596
---