Park District: Central
Census Tract: 1
---
Happening Now
The City has identified needed improvements to the Asheville Skate Park located at 50 Cherry Street.  These projects include the development of an entry skate plaza, restoration of the amphitheater seating and fencing, and engaging with local artists to enhance the park and re-brand the park through street art.
The City will be working collaboratively with members of the Asheville skating community, local specialty shops and the Asheville Skate Foundation to enhance the space.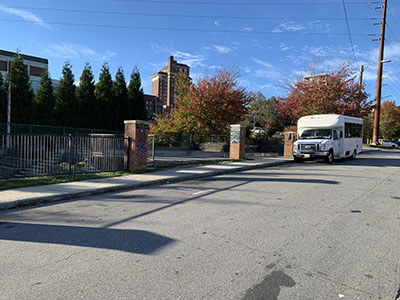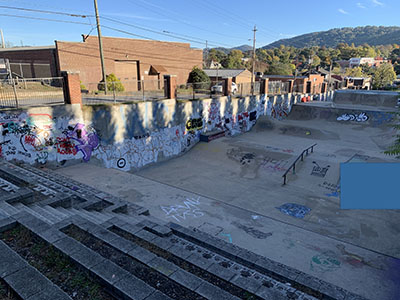 ---
Background
Originally named the Food Lion Skatepark, this was the first skatepark in the Asheville area. Built in 2000, the facility is a unique concrete park with three distinctive areas: the beginner bowl, intermediate street course and an advanced vertical bowl. As city operations changed in 2014 the facility was no longer staffed. After repeated vandalism and damage to the building the city decided in 2020 to tear down the building to create more skateable space and to enhance public safety. Once the building came down, local skaters expressed a desire to have a skateable front plaza with features designed for all skill levels.
---
Timeline
Fall 2021 – Planning
Winter/Spring 2022 – Design
Spring 2022 – Construction begins
Summer 2022 – Project completion.
---
Contact Information
Christine Elyseev, Outdoor Program Coordinator
828-251-4080
---