---
Asheville Parks & Recreation (APR) offers a variety of therapeutic recreation, sports, and educational programs designed for kids, teens, and adults of all ages who may excel with additional support. Programs include adaptive outdoor adventures, TR OAKS Afterschool, adaptive sports and athletics, dinner clubs, arts and culture classes, summer camps, adaptive exercise and fitness, and more. Learn about current therapeutic recreation programs offered in Asheville by browsing the current APR program guide or searching parks and recreation programs online.
SEARCH ASHEVILLE THERAPEUTIC RECREATION PROGRAMS
If your household receives free or reduced lunch, SNAP (formerly food stamps), housing choice vouchers including Section 8, Medicaid or medical assistance, SSI/SSDI/pension, or other public assistance, you qualify may qualify for financial assistance through SOAR (Scholarships for Opportunities & Access to Recreation).
---
Program Eligibility
Our goal is to help promote a high quality of life for individuals with disabilities within the community by providing a variety of specialized recreational services.
The LRT/CTRS are unable to provide one-on-one supervision, however we will try to meet each participant's needs. If an individual does not meet the eligibility requirements, they can still participate if they have their own support staff.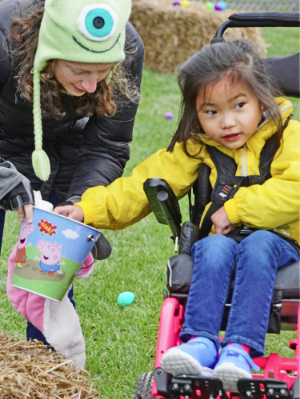 All activities and programs are available for individuals who meet the following eligibility requirements:
Must be able to work in a group setting
Ability to follow program rules, converse with others in a respectful manner and respect personal space of others
Maintain personal care needs independently (including administering medication, toileting and eating)
Ability to utilize basic communication skills (making needs/wants known)
Demonstrate basic social skills (interact with peers)
Must not have a history of violence against themselves or others
---
Contact Information
Lori Long, Asheville Parks & Recreation, 828-232-4529
---