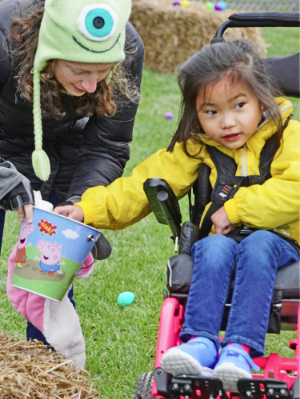 The Asheville Parks & Recreation Department offers therapeutic recreation and educational programs to people of all ages requiring specialized services due to developmental and/or physical disabilities, enabling them to develop new recreational skills and maintain existing ones to enhance health, independence and well-being. Examples of programs include adaptive bowling, inclusive football, fun day out and cooking 101.Learn more at the online registration portal. You can also search all adult programs.
Eligibility
Our goal is to help promote a high quality of life for individuals with disabilities within the community by providing a variety of specialized recreational services.
The LRT/CTRS are unable to provide one-on-one supervision, however we will try to meet each participant's needs. If an individual does not meet the eligibility requirements, they can still participate if they have their own support staff.
All activities and programs are available for individuals who meet the following eligibility requirements:
Must be able to work in a group setting
Ability to follow program rules, converse with others in a respectful manner and respect personal space of others
Maintain personal care needs independently (including administering medication, toileting and eating)
Ability to utilize basic communication skills (making needs/wants known)
Demonstrate basic social skills (interact with peers)
Must not have a history of violence against themselves or others
For questions, contact Lori Long, Recreation Therapist, via email or phone: 828-232-4529.