Asheville residents can look upon the new year with optimism. Together, we've weathered a pandemic and a vaccine will be available this year. Even so, the City of Asheville's response to COVID-19 will continue in the new year, in coordination with the state of North Carolina and Buncombe County.
Residents can look forward to advances in social change in 2021 as well, as City staff incorporate
Advancing Racial Equity in Asheville
into the budget, reimagining public safety and all the other work that will go into serving this community in the coming year.
With that in mind, here are some initiatives coming our way.
RADTIP celebration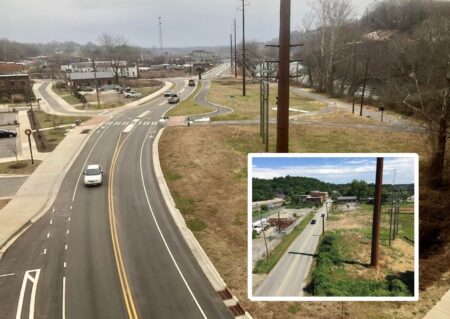 Where there once was an old two-lane road are now dedicated bike lanes, sidewalks, a riverside greenway, public art, picnic tables, parking lots, a boat ramp and a much better road, including two traffic circles. The 2.2-mile River Arts District Transportation Improvement Project (RADTIP) also incorporates drainage systems for stormwater.
People are already enjoying the new greenway and bike lanes, though there is still some work being done in this area. In the first quarter of 2021, you may encounter final construction. This spring, the City will invite the community to celebrate the completion of RADTIP and all the amenities it brings to Asheville's bustling River Arts District. Details to come!
More solar for public facilities
In support of City Council's 100% renewable energy goal by 2030, the City will begin to install solar panels on five city buildings/facilities in April 2021: Fire Station 10, Fire Station 11, Burton Street Community Center, Linwood Crump Shiloh Center and the Wall Street Parking Deck. When all solar generating facilities are online, it will have an estimated 259 kw of solar capacity.
The installation at City facilities is part of an aggregated procurement, similar to bulk purchasing. The City is working in tandem with other entities in the area including Buncombe County, A-B Tech, Asheville City and Buncombe County Schools for solar installation on their facilities as well. Installation at all locations is a two-year project.
Read the complete resolution at this link.
New construction
and renovation of public safety buildings
In May 2021, the City will break ground on a new Public Safety Station on Broadway just north of downtown. The station will have three drive-thru apparatus bays and living quarters that will support the firefighters stationed there. The first floor will be home to a police substation, administrative offices and the requested small conference room available to the community. The relocated Emergency Operations Center (EOC) will be on the third floor.
The project will be striving for green building certification of LEED Silver. There will be a photovoltaic solar system that will reduce the building's energy use. 
Check out this drive-by video.
In May 2021, renovation of Fire Station 4 will be completed. This location is attached to the south section of the Skyland Fire Department.
New City Hall elevators to be installed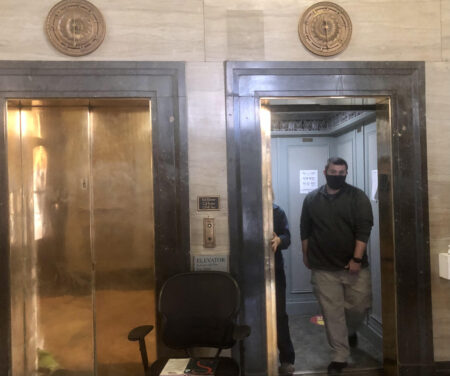 Work will begin in the spring to modernize — and automate — City Hall elevators. The upgrade will increase reliability and bring the elevators to modern building code. Historic features of the elevators will be preserved/maintained in coordination with design approval by the Historic Resources Commission. Look for a documentary film that will capture the history and significance of some of the last manually operated elevators in the state.
More Parks & Recreation bond projects
Work continues in 2021 on the remaining Parks & Recreation bond projects. 
Jake Rusher Park will be complete early in 2021 and features new parking, accessible sidewalks, sport courts, a pavilion and restroom building, new landscaping and improved lighting. A public art piece will also be installed.
The turf at Memorial Stadium will be replaced and improvements to the stormwater system will be made. This project will begin in the Spring of 2021.
At the Dr. Wesley Grant Sr. Southside Center, design and construction documents are being developed for the gymnasium building, swimming pool and other site additions. Conceptual plans will be shared with the community in the near future.
Keep up with City bond projects at this link.
Bear-resistant trash cans pilot project rolls out 
Bears beware! The City of Asheville will launch a pilot program to provide bear-resistant trash carts to some residents this year.
At their Nov. 10, 2020, meeting Asheville City Council approved a resolution to amend the City's Fees & Charges schedule to allow the Sanitation Division to provide bear-resistant trash carts for a $10 a month fee on a first-come, first-served basis for the duration of the pilot program. And boy, people lit up City phone lines and email in boxes applying to participate!
"People are now going on a waiting list," said Sanitation Manager Jes Foster. "We're still taking requests in case we are able to buy another load of the bear-resistant trash carts."
For more information, visit this link.
New greenways coming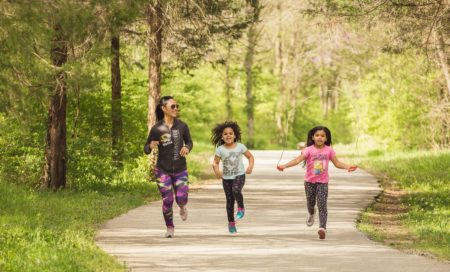 The City is studying the Swannanoa River Greenway corridor and preparing to construct the first phase:  a 1-mile greenway from the Glendale Avenue/Thompson Street intersection to the Bleachery Road/Swannanoa River Road intersection. We are currently in the engineering and design phase of the project with plans to begin construction in late 2021/early 2022. This phase of the greenway will be built with Transportation Bond funds.
The Nasty Branch Greenway (formerly called Town Branch) is a ¾-mile-long greenway that will start at the Grant Southside Center on Depot Street and Livingston Street and terminate at Phifer Street near the McDowell and Southside intersection. This greenway will feature a series of interpretive signs about the devastating impact of the razing of the Southside Community, a historically African-American community, due to urban renewal. Construction is planned to begin in spring 2021.
For the most up-to-date greenway information check out this online guide to City greenways. 
The City of Asheville is in the midst of a large project to update the City's Greenway Plan (G), ADA Transition Plan* (A), and Pedestrian Plan (P) (*By ADA transition we are specifically looking at accessibility improvements within the rights-of-way on our street network).