What's Up AVL!
The City of Asheville's bi-monthly radio show allows the community to take a deep dive with the City of Asheville staff and departments.
You can learn about different departments and what projects are taking place in your community.
This Week's Guest: Communications Specialist Kim Miller  (click link for YouTube replay of show)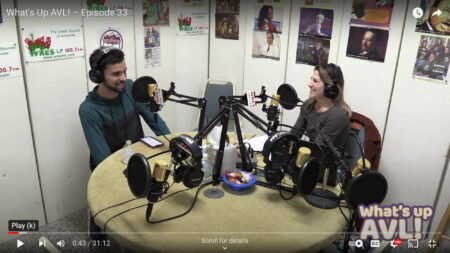 Host Sam Parada talks with Kim about the many tools the City uses to communicate to and hear from the community.
Tune in and tune up your resources.
What's Up AVL on replay
Can't catch the podcast in real time? You can catch the replays of shows  on WRES 12:30-1:00 p.m. Mon, Wed, Fri.
You can find also find this and previous episodes of What's Up AVL! on the City's Youtube channel.