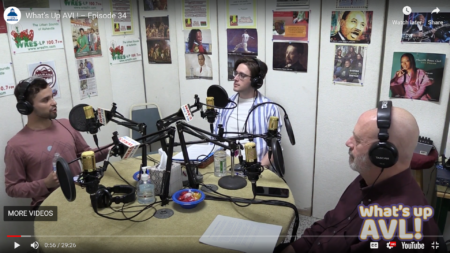 Sam, Eric, and Nicholas talk about the shared program and its goal to reduce pre-trial jail population numbers by addressing some of the main contributors. The program provides services to those needing assistance to navigate the court system. 
What's AVL on replay
Can't catch the podcast in real time? You can catch the replays of shows  12:30-1:00 p.m. Mon, Wed, Fri.
You can find previous episodes of What's Up AVL! on the City's Youtube channel