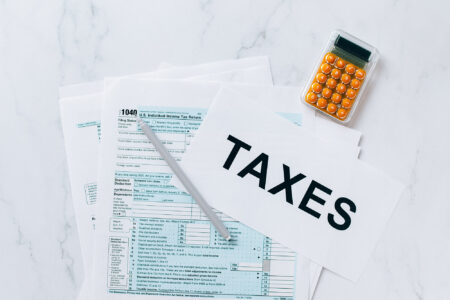 Well-being and a well-balanced life go beyond physical wellness. Financial wellness – or the ability to have a financially healthy life – happens when you have the freedom and security to deal with financial emergencies while staying on track to enjoy life and meet financial goals. While creating a solid foundation on which to build a financial future takes time and planning, there are free and low-cost resources available to help establish financial literacy that can lead to financial wellness and better mental, physical, and emotional health.
General financial knowledge, budgeting, and loan and credit management are important tenets of financial literacy. However, resources for assistance with tax returns are top of mind this time of year. If the thought of filing taxes yourself brings up anxiety, there are a few programs worth checking out.
Local Help
OnTrack Financial Education & Counseling has three options to utilize IRS-Certified Volunteers:

Facilitated Self-Assistance

: If you want to prepare your own taxes, but feel like you need extra help, email for help with simple tax questions.

Virtual Tax Prep

: Upload images or scans of your tax documents to a secure online portal and your return will be prepared remotely with communication through chats in the portal and scheduled phone calls. 

Drive In & Wait

: If you'd rather bring your tax documents to OnTrack's office on South French Broad Avenue, make an appointment to hand off your paperwork and wait while they are prepared.

UNC Asheville provides free tax preparation assistance on Saturdays through April 2 at Pack Memorial Library. 26 students volunteer as part of the Voluntary Income Tax Assistance (VITA) program to offer free income tax preparation for families with incomes under $72,000, older adults, and people with disabilities or limited proficiency in English. For more information or to reserve an appointment,

visit their website

.

Buncombe County Public Libraries offers free tax preparation for taxpayers of low- and moderate-income, with special attention to those age 60 and older from Feb. 1-April 15. Pick up a tax record envelope and instructions at Black Mountain, West Asheville, Weaverville, or Pack Memorial branches during library hours, complete your packet, and meet with a Tax-Aide volunteer during your scheduled appointment. More information can be found on

Buncombe County's website

.
Federal Resources