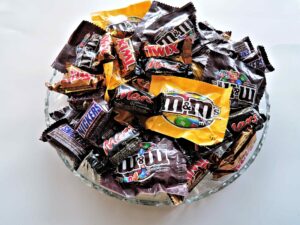 Surprise – the holiday season is right around the corner! Starting with Diwali and Halloween in October, continuing with Día de los Muertos and Thanksgiving in November, and concluding with Hanukkah, Christmas, Kwanzaa, and  New Year's Eve in December (to name a few), the final weeks of the year includes festivities, traditions, and celebrations that can add stress, strain finances, and make staying active and eating healthy more difficult.
Build a Holiday Wellness Plan
Making a holiday wellness plan can help you stick to your goals and avoid playing catch up with a long list of New Year's resolutions. Whether you've already been working on a goal or are just starting, it's important to set realistic expectations and track your progress. Some people like to keep a personal journal. For others, a weekly chat with a friend works better and provides accountability. Do whatever works best for you.
Once you've established your overall goal for the holidays, break it down into smaller goals that are manageable. The holiday season is a long stretch. Most of all, remember that the holiday season is supposed to be about celebrating and connecting with the people you care about.
Stay Active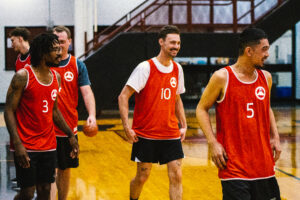 The combination of cooler weather, the end of daylight saving time, and holiday gatherings make it more challenging to maintain a regular exercise routine if you're used to walking, jogging, biking, skating, rolling, or running on greenways, sidewalks, and roads around town. The popular outdoor Skate Night hosted by Asheville Parks & Recreation (APR) at Carrier Park continues through the end of the year, offering a fun and active end to some weeks.
APR also offers a variety of indoor dance, fitness, and movement classes each week, including some designed for older adults and individuals with disabilities. For those with a more competitive streak, APR's sports leagues include youth basketball and adult basketball and volleyball. Programs, classes, and events can be searched on APR's website.
Tempie Avery Montford Community Center hosts special nights with glow-in-the-dark basketball and access to its indoor climbing wall. Multiple APR community centers schedule open gym time throughout the week with specific times reserved for basketball, volleyball, table tennis, and pickleball. Fitness centers at Linwood Crump Shiloh and Stephens-Lee community centers have recently been completely renovated – and memberships are free through the end of the year!
Eat Healthy
'Tis the season for sweet treats, cream cheese, and lots of food. Sticking to your holiday wellness plan doesn't mean putting these items on the naughty list. There are dishes that don't make an appearance any other time of the year, so feel free to savor small servings of those you really love and be sure to add fresh fruits and vegetables whenever you can.
If holiday gatherings throw a wrench in your regular meal schedule, eat a small snack at your normal mealtime to keep your body on track. If you're heading to a potluck, offer to bring a healthy seasonal dish like roasted pumpkin hummus or apple walnut slaw.
Stress Less
For some people, stress and the holidays are synonymous. In addition to traveling to spend time with people you love, errands, chores, kids' extracurricular activities, and end-of-year work commitments ramp up. Taking time to meditate, read a book, or watch a movie  are great "me time" relaxation activities. Going out more and staying out later can also make getting seven to eight hours of sleep challenging, but sleep deprivation can have a negative effect on your overall wellness.
Avoid Overspending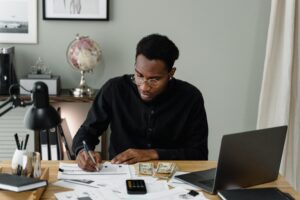 Is that sale too good to pass up? Should you buy just one more present? Allocate a specific amount of money you plan to spend on gifts, food, decorations, and other expenses to avoid breaking your budget. Setting a budget and sticking to it is important for your financial wellness all year, but can be a key step during the holidays.
Twice a month, Asheville Parks & Recreation shares a resource or tip that can help in the development of intellectual, emotional, occupational, environmental, financial, spiritual, physical, or social wellbeing. For previous Wellness Wednesday articles, check out the archive.