This entry is part of Homegrown Talent, an Asheville Parks & Recreation series that highlights team members who grew up in our community. Coming from the neighborhoods and areas where community centers and parks are located is a huge value to the city, bringing knowledge, connections, and insight that can only come from spending formative years right here at home. Read more from the series.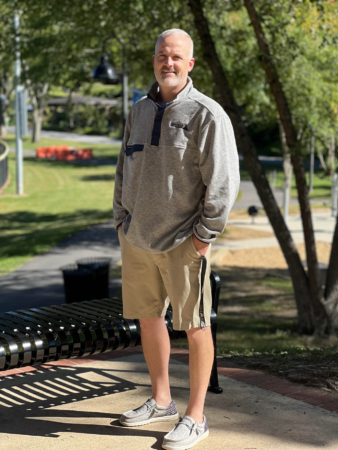 What neighborhood or area did you grow up in?
I grew up in Leicester, North Carolina. It's pronounced "Les-ter."
When did you join the Asheville Parks & Recreation (APR) team?
My current position is Athletic Manager overseeing the team that brings a variety of team sports and athletics leagues, clinics, tournaments, and special events to people of all ages and skill levels. I joined the team in December 2017 as Facility Supervisor at Stephens-Lee Community Center before serving in the same role at Linwood Crump Shiloh Community Center.
What inspired you to join the team?
After teaching physical education for 12 years, I was looking for a profession that would enable me to connect with people from all walks of life, build community relationships, and provide amazing recreation experiences for everyone who calls Asheville home.

I live by two rules: 
Always keep the glass half full, never half empty.

Clear eyes, full hearts, can't lose!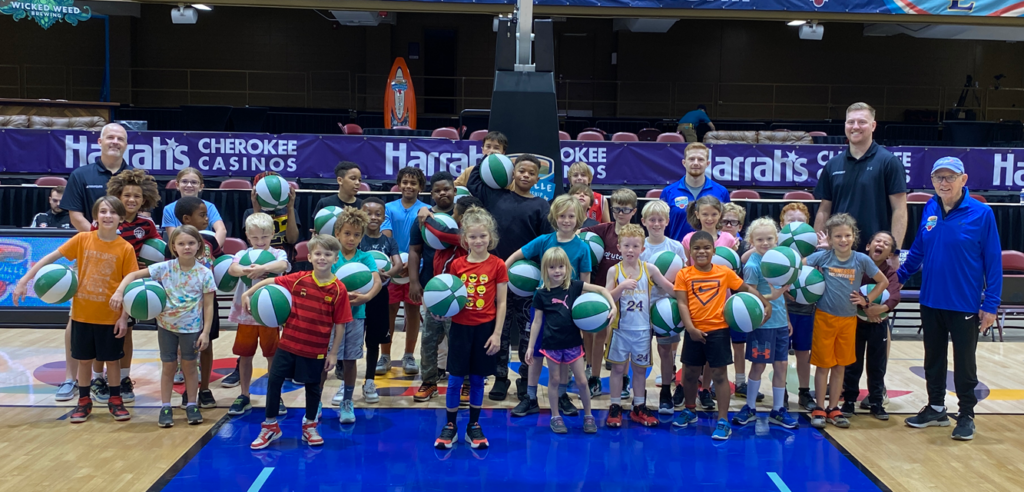 Which accomplishments are you most proud of in terms of your work with the department?
I had the privilege of serving at Stephens-Lee while being instrumental within the Recreate & Educate program, which was part of PODS (Positive Opportunities Develop Success) during the COVID-19 pandemic. Also, it's been an honor serving the Shiloh community, as well as managing the Community Adult and Youth Sports team encompassing a wide variety of activities for Asheville.
As someone who grew up in the area, what does it mean to work for APR?
I'm an advocate for all of the communities within Asheville. I've lived in Asheville for 40 years and know it from front to back. Watching our area progress recreationally is a true blessing. Not to mention, I married my high school sweetheart – who is also from Asheville – and have been raising our two children in this community we call home.
How have you grown professionally by working with APR?
I have grown as a professional within the recreation field, networked with some incredible colleagues and residents, and joined other professionals at the forefront of our field by becoming a Certified Park and Recreation Professional (CPRP) while managing our Community Adult and Youth Sports department. 
How would you complete this sentence? "I work for Asheville Parks & Recreation because…" 
I work for APR because I get to play an integral part of serving our Asheville residents and taste each season of weather while building an optimal level of recreation for everyone to enjoy!
Join Zack and other parks and recreation professionals making significant impact as they work to build a strong, healthy, and happy place to live. Current opportunities to work with Asheville Parks & Recreation can be found online.