This entry is part of Homegrown Talent, an Asheville Parks & Recreation series that highlights team members who grew up in our community. Coming from the neighborhoods and areas where community centers and parks are located is a huge value to the city, bringing knowledge, connections, and insight that can only come from spending formative years right here at home.  Read more from the series.
What neighborhood or area did you grow up in?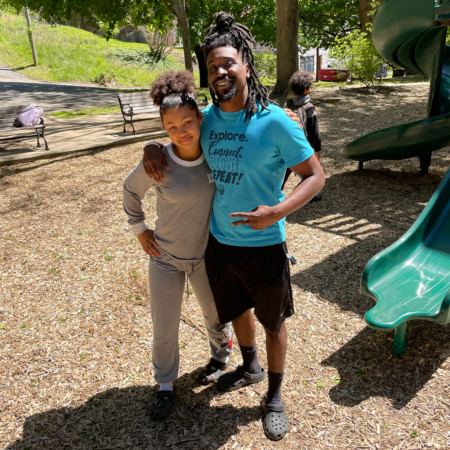 I grew up right across the street from Malvern Hills Park on the west side of Asheville. Having the pool and park close by was something I enjoyed as a kid. When I turned 9, we moved to Kenilworth, which is closer to the east part of Asheville and has some neighborhood parks of its own.
When did you join the Asheville Parks & Recreation (APR) team?
I joined the team as a Program Leader at Stephens-Lee Community Center in January, so I have been working for APR for four months now.
What inspired you to join the team?
I heard great things about APR – and how APR was connected like a family. That made me want to be a part of this group. Also, it has great benefits like health insurance, retirement and pension plan, paid time off, and training and development opportunities.
Which accomplishments are you most proud of in terms of your work with the department?
I am a big sports guy, so I love basketball tournaments, flag football leagues, etc. Also, I love that APR focuses on positive youth development and helping grow traits like motor skills. Lastly, APR just brings the community together with different events.
As someone who grew up in the area, what does it mean to work for APR?
Working with APR is a big accomplishment for me. Of course, you have the great benefits, but now I have the opportunity to go back and help my community. I also have the opportunity to add programs for young people and adults – and that's a great feeling.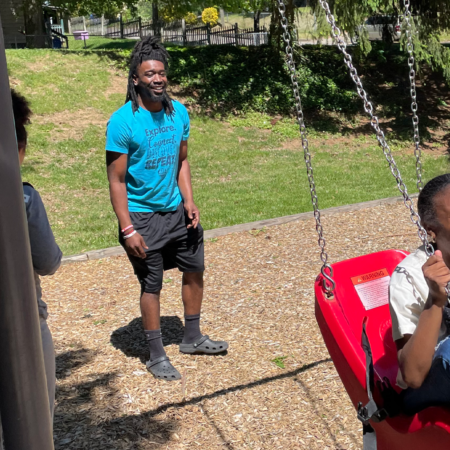 How have you grown professionally by working with APR?
It's only been four months, but I have definitely grown within that short time frame. I have grown with professional talks among new organizations around APR. I have grown with time management to stay atop of meetings. Lastly, I have grown communication skills such as emails and phone calls.
How would you complete this sentence? "I work for Asheville Parks & Recreation because…" 
I work for APR because I love being around a great team that treats you like family and wants to see you grow as a person and as a professional.
Join Aundreas and other parks and recreation professionals making significant impact as they work to build a strong, healthy, and happy place to live. Current opportunities to work with Asheville Parks & Recreation can be found online.