Asheville Parks & Recreation (APR), like the community it serves, is constantly changing and evolving. In alignment with Asheville City Council's 2036 Vision and current strategic priorities, the department is focused on Improving Core Core Services, Neighborhood Resilience, and Improving Public Safety. APR's fall program guide reflects the department's direction with a strong concentration on neighborhood-level, community-focused recreation experiences with listings for fitness and active living opportunities, sports and clubs, arts and culture programs, outdoor recreation, parks and facilities' hours of operation, and more.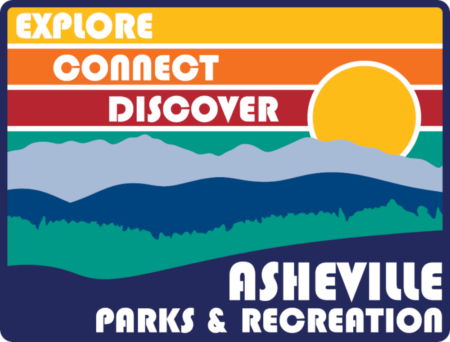 The free guide is available at all City community centers and online as a PDF or enhanced digital flipbook. Community members may also download the APR app for iPhone or search programs on avlREC.com.
"Fall has always represented a new beginning to me," says APR Director D. Tyrell McGirt. "It is the start of a new school year for local students and a new fiscal year for our department. As you explore the new guide, you'll see some of the best tools we have to foster a resilient, safe, and healthy community are the quality programs and diversified activities that take place in our community centers and park system. I invite you to explore the beauty of our city in a neighborhood park, open space, or trail near you this season. Enjoy fitness opportunities for older adults at Harvest House, go bowling with our Therapeutic Recreation program, celebrate Hispanic Heritage Month at Burton Street Community Center, or come out for adult flag football."
Community members can show support for their local parks, community centers, and recreation programs by displaying a free APR sticker on their bikes, vehicles, and water bottles. The retro-inspired limited edition sticker is available to anyone who registers for and attends an activity or program this season.
Fall Guide Highlights
Find out what a dink shot is at

pickleball beginner clinics

on the third Friday of each month at Stephens-Lee Community Center.

Teens and young adults can shoot hoops, listen to tunes, play games, lift weights, chill out, or do almost anything else they want at Linwood Crump Shiloh Community Center during

Teen Takeover

on Wednesday nights from October 12-November 9.

Experience spooky and kooky thrills at

Festival of Frights

' Haunted Castle on the Hill, Halloween Skate Spooktacular, Greenhouse of Horror, and more.

Roll bounce to the beat in Carrier Park during

Skate Nights

on the second and fourth Friday of the month.

Explore

rock climbing

on Tempie Avery Montford Community Center's indoor wall.

Connect with neighbors over sports such as

baseball, basketball, softball, flag football, volleyball, and billiards

for kids, teens, and adults.

Win a $500 cash prize during

Midnight Madness

3 v. 3 basketball on October 15.

Ready for a fiesta? Head to Burton Street Community Center's Hispanic Heritage Celebration

on October 21.

Refine

square, tap, line, and West African dance

skills at multiple locations.

Discover talents in

art, woodworking, weaving, and sculpting classes

hosted at community centers.

Exercise at

fitness centers

with a free membership (through June 30, 2023).

And so much more!
Note: Some individual activities or events may be canceled or rescheduled due to inclement weather. When programs that have a cost associated with them are canceled, customers receive a refund.
Asheville Parks & Recreation
Established in 1956, the Asheville Parks & Recreation Department manages a unique collection of more than 65 public parks, playgrounds, and open spaces throughout the city in a system that also includes full-complex recreation centers, swimming pools, Riverside Cemetery, sports fields and courts, and community centers that offer a variety of wellness-, education-, and culture-related programs for Ashevillians of all ages. With 8 miles of paved greenways and numerous natural surface trails, its complete portfolio acts as the foundation of a vibrant hub for the people of Asheville to connect with their neighbors and explore the natural beauty of a livable and walkable city.
Driven by the promise that Asheville is a better and safer place when everyone from infants to retirees has the opportunity to be supported, healthy, and successful, Asheville Parks & Recreation was the first nationally-accredited municipal recreation department in the United States. For the latest updates, follow the department on Facebook @aprca and Instagram @ashevilleparksandrecreation or visit  www.ashevillenc.gov/parks.