According to the National Fire Protection Association, today's homes burn faster than ever. You may have as little as two minutes to safely escape a home fire from the time the smoke alarm sounds. Your ability to get out of a home during a fire depends on early warning from smoke alarms and advance planning.
That's why the Asheville Fire Department hopes you'll join them for the Fire Prevention Week Kick-off September 24
Come learn life saving tips on how to keep you and your family safe.
The Event
The event will be held on September 24th, from 10:00a.m to 2:00p.m. at 800 Brevard Rd Avl. Outlets, next to Sportsman's Warehouse.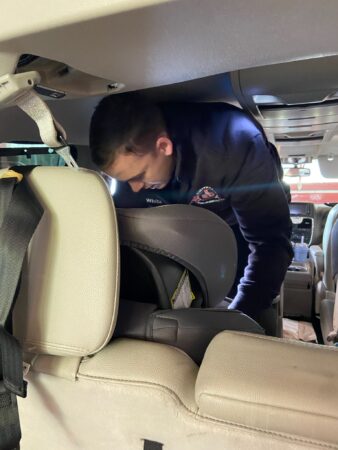 As part of the event, vendors like Safekids will be holding a car seat safety check. Child passenger safety seats can sometimes have complicated directions, be difficult to install or can present compatibility issues between vehicles and car seats.  The Asheville Fire Department is dedicated to supporting child passenger safety by providing installation education. 
If you would like more information about child passenger safety, there are resources available at Safe Kids Ultimate Seat Guide. 
Fire Prevention Week
This event kicks off Fire Prevention Week (Oct.9-15), which, this year will be celebrating its 100th anniversary, with the campaign, "Fire won't wait. Plan your escape". We must educate everyone about simple but important actions they can take to keep themselves and those around them safe from home fires.
Since 1922, the National Fire Protection Association (NFPA) has sponsored the public observance of Fire Prevention Week. In 1925, President Calvin Coolidge proclaimed Fire Prevention Week a national observance, making it the longest-running public health observance in our country. During Fire Prevention Week, children, adults, and teachers learn how to stay safe in case of a fire. Firefighters provide lifesaving public education in an effort to drastically decrease casualties caused by fires.
Fire Prevention Week is observed each year during the week of October 9th in commemoration of the Great Chicago Fire, which began on October 8, 1871, and caused devastating damage. This horrific conflagration killed more than 250 people, left 100,000 homeless, destroyed more than 17,400 structures, and burned more than 2,000 acres of land.