With a new year comes new programs,
facility improvements and projects
to improve our community.
Here's a look ahead at 10 Asheville City government initiatives as we ring in not only a new year,
but a new decade  in 2020.
Civic Center gets Harrah's Cherokee name
 The year 2020 will start with excitement for the newly named Harrah's Cherokee Center — Asheville, formerly known as the U.S. Cellular Center.
The new name and signage go up on the building throughout the first two weeks of January. Along with the new signage the venue's website will have an all-new look, launching on Jan. 2.
In May 2019, Asheville City Council voted to accept an offer for a 5- to 10-year naming rights agreement with Harrah's Cherokee for the venue, home to Thomas Wolfe Auditorium and the ExploreAsheville.com Arena.
"We are very excited to embark on this new adventure with Harrah's Cherokee. As part of the new agreement, there are several new fan experience initiatives that we will be able to bring into fruition," said venue General Manager Chris Corl. "The Harrah's Cherokee brand has a strong, supportive position in Western North Carolina, and we are excited to be a part of that relationship."
For more information about the U.S. Cellular Center, visit uscellularcenterasheville.com.
ART bus service improvements and schedule changes roll out
Jan. 5 is the go-date for ART bus service's schedule changes and service improvements. ART will roll out changes to schedules and routes for increased frequency on most popular routes plus creation of two crosstown routes. The improvements are designed to: 
        Increase trips on most popular routes.

        Provide additional service for Pisgah View, Spruce Hill and Bartlett Arms Apartments.

        Improve on-time performance and two-way service on specific routes.

        Create two crosstown routes, so you can ride from east to west (and back) without  changing buses.
Haywood Streetscape construction to begin
In January, construction will begin on the Haywood Streetscape bond project nd continue through September.
This project includes sidewalk replacement, street resurfacing, stormwater improvements, sanitary sewer replacement and new street amenities on Haywood Street between College Street and Vanderbilt Place. Some sidewalk areas of Haywood Street will be expanded and crosswalks will be improved, while space will continue to be available for on-street parking and loading. The design plan reflects public feedback received from multiple input sessions. 
Find more information at this link.
Noise Ordinance revisions to go before Council
It's been nearly a year in the making and in 2020 Asheville Noise Ordinance revisions will go before City Council.
In February 2019, the City of Asheville undertook the process of updating its municipal noise ordinance (UDO Chapter 10 – Article IV). The Development Services Department conducted extensive community engagement, including: 
30 stakeholder meetings and forums

1,490 digital and paper survey responses

150+ NoiseScore smartphone app "noise reviews"
On Dec. 17, City staff presented an update to the Public Safety Committee. A report further detailing presentation materials is available here: http://bit.ly/COA-noise-data-summary.
City staff on the Noise Ordinance project team are working towards finalizing specific draft ordinance provisions in mid-January 2020 that reflect engagement and data findings. Staff will post these specific recommendations online for public comment before presenting to Council Committees and City Council for final hearing in mid-February 2020 (tentative; subject to change based on public and Council feedback). Stay up to date on the next steps by visiting www.ashevillenc.gov/noise.
Fire Station 13 to break ground in 2020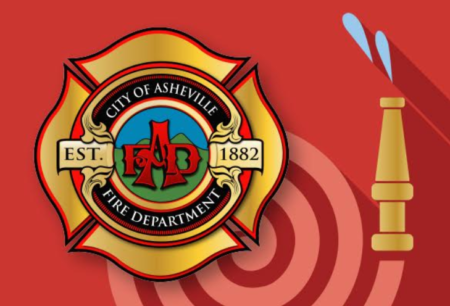 A new fire station in the Five Points neighborhood will break ground in the fall of 2020. Located at 316 Broadway St., the new station will feature three truck bays, a police substation, an emergency operations center and a community conference room. Plans are moving from conceptual design to construction documents now. By locating a station in this neighborhood, response time is greatly improved contributing to the City Council goal of a well planned and livable community.
Keep up with the progress of this project at this link.
Greenways to be built
Two shovel-ready greenways are slated for construction in 2020 — the Town Branch Greenway and the French Broad River West Greenway. These two projects were initially planned to coincide with the City's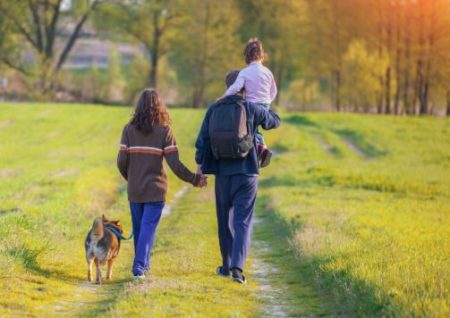 River Arts District Transportation Improvement Project (RADTIP). 
Also, an engineering study for a one-mile section of Riverside Drive greenway will be conducted in 2020. 
Funds to pay for the greenways come from the Federal Highway Administration and administered by the French Broad River Metropolitan Planning Organization (FBRMPO), which appropriated $17.7 million in federal transportation funds for active transportation and transit projects managed by the City of Asheville. The funding will also pay for 10 new transit buses to begin implementing the City's new Transit Master Plan in 2020. And, although these projects will not be constructed in 2020, the funds will also assist in the New Haw Creek, Onteora and Johnston School Road sidewalk projects.
Asheville Police Department to add patrol district
Beginning in January 2020, the Asheville Police Department (APD) will add a new patrol district, as well as
realign existing patrol districts. These changes will directly impact APD's ability to deliver public safety services citywide through improved response times, increased community policing efforts, and enhanced relationships with community stakeholders.
 In response to increasing calls for service in the areas of the Central Business District (including South Slope), South French Broad, River Arts District (RAD), and neighborhoods along Martin Luther King Jr. Drive, APD has created a fourth patrol district, to be known as Charlie District. The new district creates a standalone, dedicated patrol unit to provide 24/7 coverage. Officers will utilize a number of patrol methods including foot patrol, bikes, electric vehicle, segway, and vehicle patrol.
 Find more information at this link.
Also look for an announcement on the selection of Asheville's next Police Chief in January.
Bond projects: Affordable housing, parks and transportation
Work will advance in 2020 on bond projects voters approved by referendum in 2016 as follows:
       

Affordable housing, $25 million;

       

Parks, $17 million; and

       

Streets, sidewalks, bus shelters and bike lanes, $32 million.
So far, the City has spent about $23 million of the $74 million authorized by the voters. Keep up with bond project scheduling, money spent etc. on the City's bond project webpage.
Here's a snapshot of bond projects coming up this year.
Affordable housing
In January, the City will purchase 5.3 acres at 319 Biltmore Ave. from Duke Energy to repurpose the former Matthews Ford site by transforming it into affordable housing. This will be the first big housing bond project, and a lot of research and preparation for this has already gone into getting it launched.
Following the purchase, the City will seek developers for affordable and mixed income housing on the parcel at 319 Biltmore Ave.
Find out more about City affordable housing initiatives at this link.
Transportation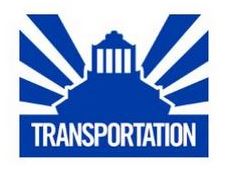 Two major thoroughfares will be resurfaced in 2020. Stormwater replacement work has been done in advance of this scheduled paving.
State Street, which involves pedestrian crossing improvements as well as resurfacing.

Kenilworth Road, obtaining easements for associated sidewalk work delayed this project but it is now slated to move ahead in 2020.
Parks
Completion of the August Barnett Playground in West Asheville will wrap up in the spring with all new playground equipment, updated landscaping as well as improved accessibility.

Renovations to Richmond Hill Park will be completed by spring, including new restroom facilities and covered table area, and improved accessibility throughout the park.

Also in the spring, construction will kick off at Jake Rusher Park in south Asheville. Park improvements will include new restroom facilities, new courts and expanded parking.

Community engagement for a new gymnasium building at the Dr. Wesley Grant, Sr. Southside will begin in the spring.
AVL Collects app coming in 2020
A new webpage and smart device app coming from the City's Sanitation Division will give residents information about trash, brush, and recycling collection schedules, service delays, and guidance about how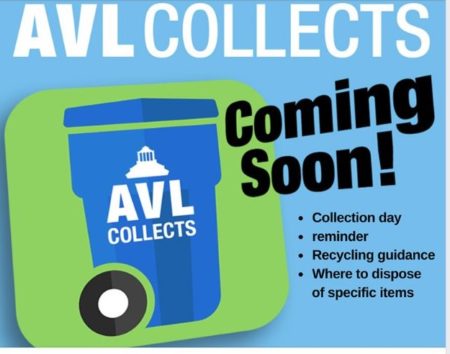 to "recycle right."  AVL Collects will be available for smartphone and tablet devices as well as embedded on the City of Asheville website.
The app will allow people to download their personal collection schedule for print or to an e-calendar, as well as set phone, email, or mobile app reminders about when to set out their trash, brush, and recycling.  Residents can also sign up to receive notifications of service delays or changes. The app also features a Waste Wizard which allows residents to search for items and find out how and where to properly recycle of dispose of them, helping everyone to recycle more and recycle right to divert as much as possible from the landfill. 
ART Station renovation to be completed
ART Station Renovation is ongoing with an anticipated move in date of mid-January. Exterior work –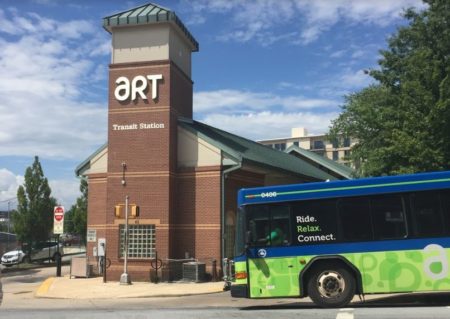 concrete work on Coxe has been completed, as well as detectable strips installed on the first two slips, and painting of the new columns. The interior was demolished for the interior wall framing, electrical, plumbing and mechanical is installed. Inspections are being conducted.
Funds to pay for this Capital Improvements Project were allocated in the Adopted Fiscal Year 2019-2020 Budget and are separate from the Transit Master Plan year-one implementation budget. At their July 23 meeting, City Council authorized a budget amendment of $1.08 million to fund the second phase of the ART Transit Facility Renovation Project. Funding includes $214,000 from the Federal Transportation Administration and the rest comes from the City's assigned fund balance.