---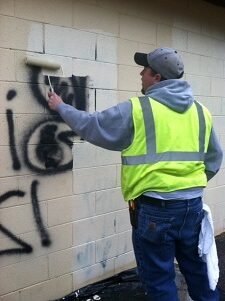 Street Services has a graffiti program to combat unsightly vandalism. The program is responsible for removing graffiti from sidewalks, walls, signs, bridges, bus stop shelters, and benches within the City right-of-ways. The program is also responsible for cleaning graffiti from playground equipment, structures, and buildings within parks and other City-owned properties. The program uses the help of persons completing court-mandated community service hours.
To report graffiti around the City, please call 828-259-5720
or report it on the Asheville App.
---