December 13, Shangri-La Industries and Step Up, with the support of the City of Asheville, broke ground on the former Ramada, providing 113 units of permanent supportive housing for people experiencing homelessness in Asheville.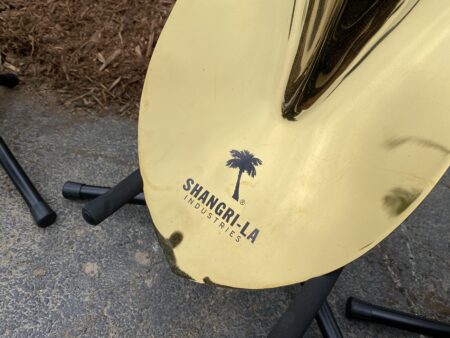 The property, located at 148 River Ford Parkway, will create 113 studio apartments, half of which will be dedicated to unhoused Veterans and the other half to the unhoused community of Asheville. Last December, City Council approved $1.5M to fund the first three years of supportive services, making this project possible.
The project, led by Shangri-La Industries, a fully integrated real estate firm, and Step Up on Second Street, represents a unique and significant investment in the community to meet the growing challenge of tackling the homelessness crisis. Permanent supportive housing is an effective and successful approach that provides permanent housing solutions and onsite service support to ensure success for its residents. 
"The conversion of the former Ramada reflects our deep commitment to creating housing solutions for all Asheville residents," said Mayor Esther Manheimer. "This partnership will transform lives while giving necessary access to services Veterans and our unhoused community most desperately need."
"Conversion of this property will bring critical housing solutions to our most vulnerable population," said City Manager Debra Campbell. "We are proud to work alongside Shangri-La and Step Up, bringing this important investment to the City of Asheville."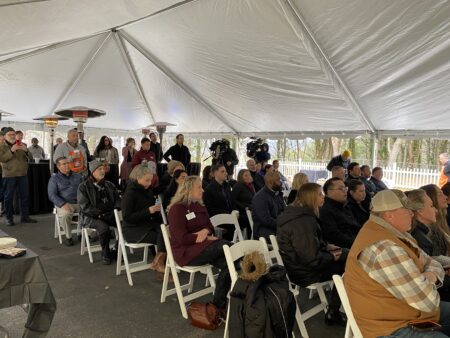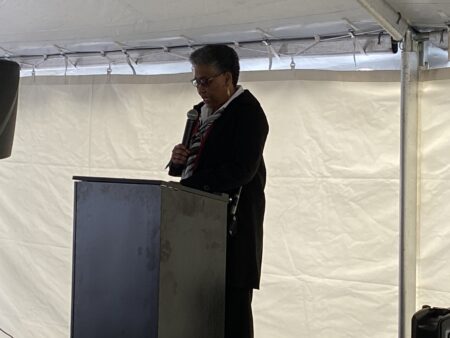 Mayor Manheimer                                                                            City Manager Debra Campbell
"The only solution to homelessness is to create permanent supportive housing," said Andy Meyers, CEO of Shangri-La. "This project is a testament to what we can do when government and private industries come together to solve complex problems and deliver services to our communities."
"The renovation of the former Ramada will provide much-needed permanent housing for individuals who have been living on the streets of Asheville. This housing model, which provides onsite intensive support services to each tenant is a well proven model to solve homelessness in communities across the country, just like Asheville," said Tod Lipka, Step Up's President & CEO.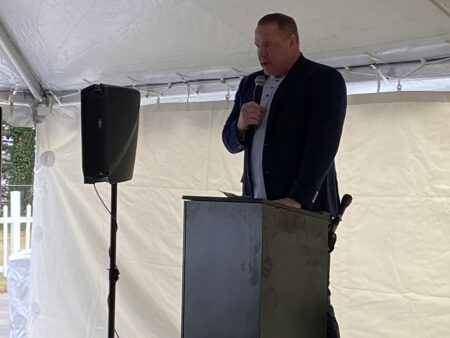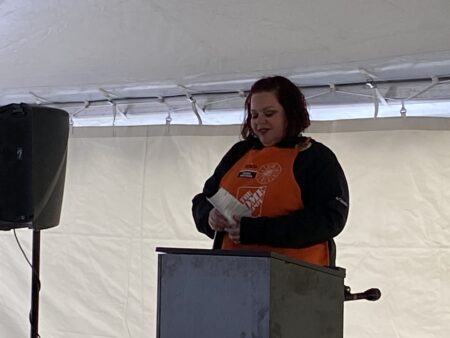 Shangri-La CEO Andy Meyers   Step Up Pres& CEO Tod Lipka   Sponsor: Home Depot
The partnership between Shangri-La and Step Up enables the community to benefit from wrap-around services while expanding affordable housing opportunities and improving the quality of life for underserved communities. Shangri-La Industries has delivered more than 2,000 affordable housing units throughout California and is quickly expanding to extend services throughout the country. 
ABOUT SHANGRI-LA INDUSTRIES, LP (SLI): SLI is a fully integrated commercial real estate firm based in Los Angeles, providing investment, development, and construction services. As the parent corporation of two leading businesses in the California real estate industry, Shangri-La Development, LP (SLD) and Shangri-La Construction, LP (SLC), SLI delivers as both the developer and general contractor to provide a wide range of services and executes a cost-conscious and efficient approach across its diverse portfolio of projects. As a general contractor, SLI has delivered some of Southern California's landmark projects, including the Hotel Figueroa Renovation, Freehand Hotel, and 1133 Hope Apartments. From its inception as a developer, expanding affordable housing opportunities and improving the quality of life for underserved communities has been a critical component of SLI's mission and business model. SLI is focused on identifying well-located housing sites, securing challenging entitlements, providing financial security, and providing in-house compliance expertise for seniors, Veterans, and the mentally ill homeless. SLI has delivered more than 2,000 affordable housing units throughout California. To learn more, visit shangrilaconstruction.com.
ABOUT STEP UP, INC.: Step Up is a 501(c)(3) organization that provides housing and support solutions to veterans, transition-age youth, and other adults experiencing chronic homelessness and serious mental health conditions. Through permanent supportive housing and comprehensive case management services, they provide recovery, stability, and integration into the community. As a high-fidelity housing first provider, Step Up boasts a 98% retention rate for those they serve. To learn more, visit stepup.org.