Location & History of South French Broad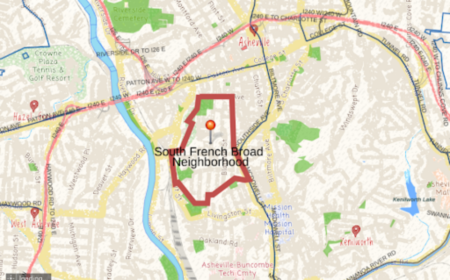 The South French Broad neighborhood is located southwest of downtown between South Slope and the River Arts District, specifically in the area surrounding South French Broad Avenue. Its border streets are Hilliard to the north, Choctaw to the south, Asheland to the east, and Ralph to the west.
The Southside neighborhood (of which South French Broad is a part) is one of Asheville's historically Black/African American neighborhoods which was heavily impacted by urban renewal in the mid-late 20th century. The once tight-knit community was dispersed, family homes were razed, and many residents never returned, changing the neighborhood's landscape and identity forever. In the last phases of urban renewal, the neighborhood was designed as a small suburb in which some residents were able to build using a HUD subsidy. 
Today, South French Broad continues to be an economically and racially diverse community with close access to greenways, community centers, and a variety of commercial and recreational services. Public housing developments including Aston Towers, Bartlett Arms, and Garden Apartments are part of the neighborhood. Additionally, South French Broad features several assets that increase quality of life for all of Asheville residents, such as Aston Park, Murray Hill Park, Asheville Middle School, and YWCA. 
The South French Broad Neighborhood Association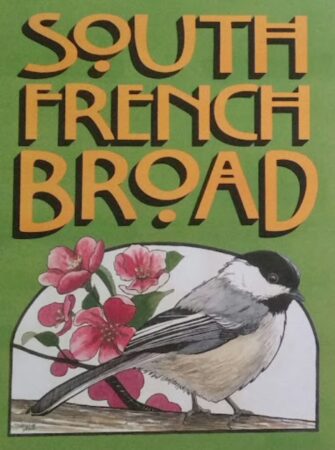 The South French Broad Neighborhood Association first came together under a Neighborhood Visioning project managed by the City in 2009. At that time the South French Broad motto was adopted as "Know Our Past/Grow Our Future."  The South French Broad Neighborhood Association meets once per month to discuss upcoming City initiatives and concerns that neighbors might need addressed.  
"Pre-COVID, there was a very active neighborhood group which held events like block parties, picnics, a pint night get together, storytelling evenings, yard sales, music on the porch, and National Night Out participation," said Helen Hyatt, a neighborhood leader. "There have been two very successful pig roasts at a resident's home, which were an all night affair where everyone had a great time. We also collect donations and build a welcome basket for all new homeowners to the neighborhood."
About four years ago, the South French Broad Neighborhood Association negotiated with the City to get 14 beautiful large trees planted down South French Broad Avenue. Neighbors nurtured them through their first year and they are now well on their way to providing shade over the sidewalks. 
Post-COVID, the neighborhood association has been less active but is working to rebuild its energy. Recently, South French Broad was awarded a Neighborhood Matching Grant to build a disc golf course at Aston Park.
Like many neighborhoods in Asheville, South French Broad is rapidly changing as the City grows. Nevertheless, Hyatt said, "we all love living here and enjoy the great location and fellowship."