The City of Asheville Mayor's Committee for Veterans' Affairs invites everyone to join us online for a virtual Veterans Day Ceremony, to be streamed live on the City's YouTube channel at 11 a.m. Nov. 11 from Council Chambers, Asheville City Hall.
While City Hall is open in a limited capacity to provide service to our residents, this ceremony will be virtual for safety reasons, to help avoid the transmission of COVID-19. 
Co-sponsored by the Charles George VA Medical Center, Buncombe County Veterans Council, and the City of Asheville, the 45-minute ceremony will feature introductory and closing remarks by U.S. Air Force Vietnam Veteran Allan Perkal, chairman of the Buncombe County Veterans Council.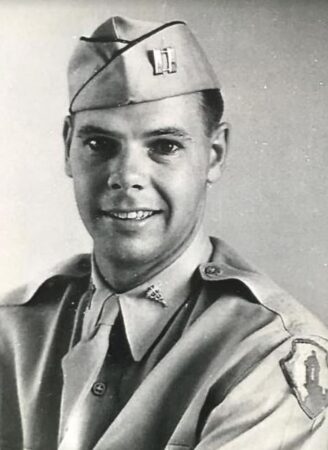 The keynote speaker will be Dr. P.J. Moore, who served as a WWII Army surgeon. A proclamation by Asheville Mayor Esther Manheimer acknowledging him for his service to the community will be presented during the ceremony.
U.S. Marine Corps Veteran Ric Ledford will sing the National Anthem. U.S. Army Vietnam Veteran Ted Minnick will lead the Pledge of Allegiance. Charles George VA Medical Center Director Stephanie Young will be a presenter.
The ceremony will feature readings from "Brothers and Sisters Like These" by Stacie Litsenberger, U.S. Army, Iraq; Pete Ramsey, U.S. Army, Vietnam; and Tommy Cannon, U.S. Army, Iraq.
About the keynote speaker
Dr. P.J. Moore was drafted into the Army 1943 and served as a surgeon at Lawson Army Hospital outside of Atlanta, Ga. Dr. Moore operated on soldiers who had lost their limbs. He also taught golf to his patients as a way to help them through their long road to recovery.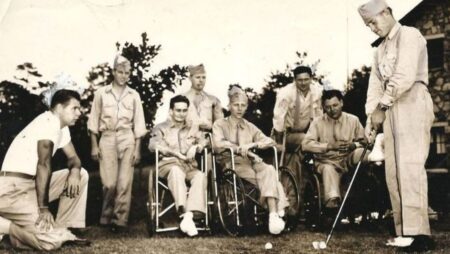 Dr. Moore continued his medical career in civilian life for the next 70 years after his military service. He retired as the oldest active surgeon in North Carolina at the age of 96 in 2016. Dr. Moore delivered more than 1,000 babies and performed more than 30,000 surgeries throughout his career. In 2011, Gov. Beverly Perdue recognized Dr. Moore with the Order of the Long Leaf Pine for his exemplary service to the community for going above and beyond the call of duty and making a significant impact in strengthening Western North Carolina for more than 50 years.
We ask everyone to please join us to honor our Veterans on Nov. 11. The ceremony will be streamed live on the City's YouTube channel at 11 a.m.