This entry is part of Homegrown Talent, an Asheville Parks & Recreation series that highlights team members who grew up in our community. Coming from the neighborhoods and areas where community centers and parks are located is a huge value to the city, bringing knowledge, connections, and insight that can only come from spending formative years right here at home. Read more from the series.
What neighborhood or area did you grow up in?
I grew up in Arden/South Asheville and went to high school at A.C. Reynolds. Go, Rockets!
When did you join the Asheville Parks & Recreation (APR) team?
Since I joined APR in 2020, I've worked on the resource management team as Business Services Administrator. I began working for the City of Asheville in January 2017 as an intern with the Human Resources department and became a full time employee by July 2017.
What inspired you to join the team?
Outdoor recreation is something I've enjoyed for a long time. I grew up hiking and camping all over western North Carolina and went to summer camp in the area – which is where I found an affinity for rock climbing.
I thought it would be a good fit to move into parks and recreation because of things I really enjoy and opportunities to grow professionally. Before I moved to the department, I saw the passion and fun some of our amazing staff members bring to their work and knew I wanted to be a part of that team.
Which accomplishments are you most proud of in terms of your work with the department?
I love seeing community impact in the work I do. Even though my role may seem like "admin" work, there's so much the resource management division does to make sure our department is able to execute things like programming, staffing, keeping parks and greenways clean, and so much more for the community.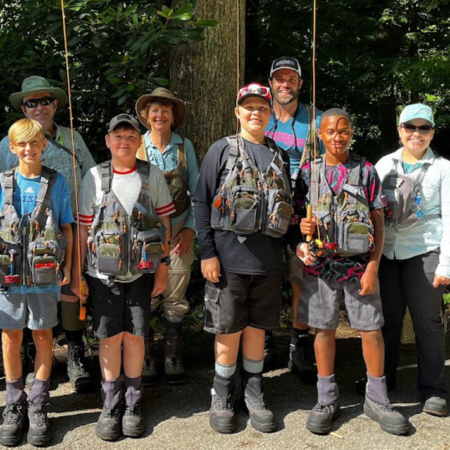 As someone who grew up in the area, what does it mean to work for APR?
Even though the area has changed a lot, I enjoy giving back to the community that I've lived in my whole life.
How have you grown professionally by working with APR?
APR has given me the opportunity to earn my SHRM Certified Professional credential, the global standard certification for human resources professionals. I've also learned more about "behind the scenes" aspects of parks and recreation, and opportunities to combine some of the things I'm passionate about outside of work like fly fishing. This is my second year helping teach Fly Guys & Gals summer camp and I'm so excited to introduce more kids to fishing!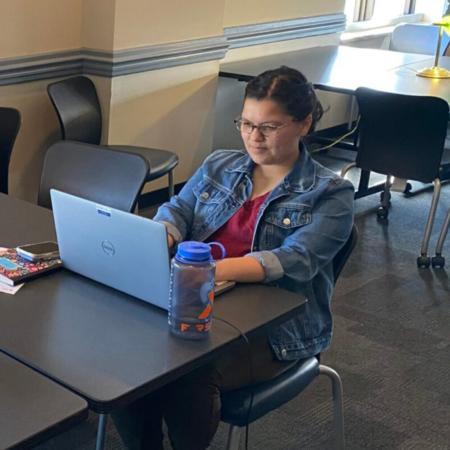 How would you complete this sentence? "I work for Asheville Parks & Recreation because…" 
I work for APR because I like giving back to the community I grew up in and enjoy working with our amazing team!
Join Brooke and other parks and recreation professionals making significant impact as they work to build a strong, healthy, and happy place to live. Current opportunities to work with Asheville Parks & Recreation can be found online.