This entry is part of Homegrown Talent, an Asheville Parks & Recreation series that highlights team members who grew up in our community. Coming from the neighborhoods and areas where community centers and parks are located is a huge value to the city, bringing knowledge, connections, and insight that can only come from spending formative years right here at home. Read more from the series.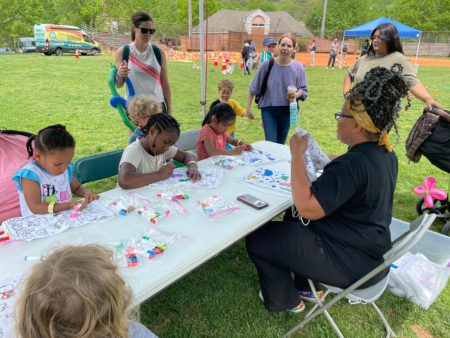 What neighborhood or area did you grow up in?
I lived in Arden for 16 years and graduated highschool at 17. From the age of 18, I have lived in Erskine, Hibernia Street, Livingston Heights, and Pisgah View Apartments, which is where my kids grew up. I currently live at The Retreat on Hunt Hill, but I like to call it New Mountainside, because it's in the area Mountainside Apartments used to be in. 
When did you join the Asheville Parks & Recreation (APR) team? 
During the pandemic in 2020, I actually worked with APR through a partnership with Asheville City Schools and ran a PODS (Positive Opportunities Develop Success) site at Stephens-Lee Community Center. I later joined the department as a seasonal team member, working on weekends, and then became a Program Leader. I am currently Facility Supervisor at Stephens-Lee Community Center.
What inspired you to join the team?
I love my community! Even more, I love preserving the historical significance and prominence of Black culture and lifestyle in Asheville.
Which accomplishments are you most proud of in terms of your work with the department?
The Stephens-Lee Alumni Room! In collaboration with Stephens-Lee Alumni Association, we are continuing to upgrade the space into an archival room dedicated to preserving the history of Stephens-Lee High School.
As someone who grew up in the area, what does it mean to work for APR?
I want to continue to work with an organization that loves to create spaces for the community with services geared toward leisure activities, entertainment, social equity, health, and wellness, as well as provides afterschool programs, summer camps, and outdoor recreation activities. 
How have you grown professionally by working with APR?
Coming in with an academic background was helpful, but my growth came when I recognized that kids learn better through play.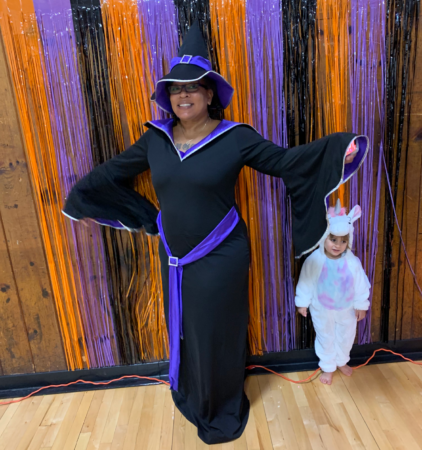 How would you complete this sentence? "I work for Asheville Parks & Recreation because…" 
I work for Asheville Parks & Recreation because I love to be outdoors, helping people, and working on ways to better the community.
Join Angel and other parks and recreation professionals making significant impact as they work to build a strong, healthy, and happy place to live. Current opportunities to work with Asheville Parks & Recreation can be found online.