Earlier in July, a group of representatives and senators introduced the Zero Food Waste Act to Congress. This legislation would advance the federal goal of halving US food loss and waste by 2030 and reduce the climate, resource, economic, and social impacts of food waste. 
This bill would help communities meet local, regional, and national food waste reduction goals by establishing a new EPA-administered grants program for state, local, and tribal communities to fund efforts to measure food waste generation, prevent food from going to waste, and build the infrastructure necessary to decrease food waste across America.
The adoption of this act would support implementation of the national Food Waste Action Plan, an outline of five key actions requesting that the Biden administration and Congress take ambitious action to achieve national and international goals to reduce food loss and waste by 50% by 2030. The City of Asheville, along with other cities, organizations and institutions, is a supporter of both the Zero Food Waste Act and the Food Waste Action Plan, as they align with our City's Food Policy Action Plan "resource stewardship" action areas. Next steps for the Zero Food Waste Act include identifying Senate and House co-sponsors to move the bill along in Congress. 
In the United States, up to 40% of all food produced is lost or wasted, which means an estimated $408 billion is spent on growing, processing, transporting, storing, and disposing of food that is never consumed. Landfills are now the third-largest source of human-generated methane emissions in our country, and food is the single largest input by weight in our landfills and incinerators. All this, while millions of Americans face food insecurity. Addressing this challenge is essential to building a regenerative and resilient food system that helps mitigate climate change, reverses nature loss, and feeds more people.
Mayor Esther Manheimer shared a statement of support for the Act:
"The City of Asheville understands the urgency of food waste reduction initiatives as a key strategy to combat climate change and greenhouse gas emissions, feed hungry people, and respect food system supply chain efficiencies and labor. The Zero Food Waste Act will provide critical funding necessary to support local communities in tackling food waste from reduction to recycling initiatives."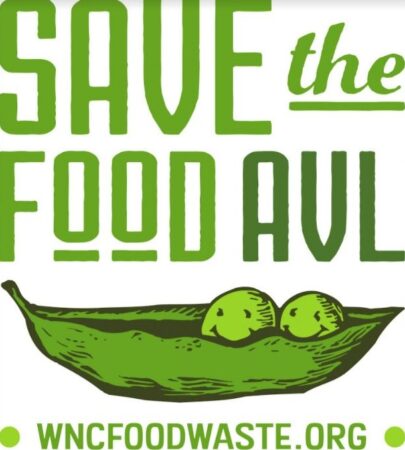 The City of Asheville, in collaboration with Food Waste Solutions WNC and partner agencies, is expanding a number of strategies in the coming year to combat food waste in our community. As part of the Southeastern Cohort of NRDC's Food Matters Regional Initiative, the Office of Sustainability will continue to develop and implement food waste prevention and education campaigns, food waste snapshot audits, and food scrap recycling and community compost programs, and grow collaboration with Buncombe County. This work supports City Council's goals of "a well-planned and livable community," "clean and healthy environment," and "connected and engaged community," and aligns with Resolution 17-257, Asheville's 2017 Food Policy Action Plan.  
To learn more about local food waste reduction initiatives, visit: 
Share your food waste ideas, home hacks, recipes, tricks, and tips for reducing food waste; post to social media using the hashtag #SavetheFoodAVL and tag @wncfoodwaste.