Update:
For a map of temporary, portable hand washing stations and restrooms, visit this link. The map is being updated as new stations are installed.
Original post:
With the COVID-19 public health emergency going on it has never been more important to be able to wash your hands. Besides keeping 6 feet of distance between yourself and others, hand washing and sanitation have been identified as important measures in reducing the spread of contagion.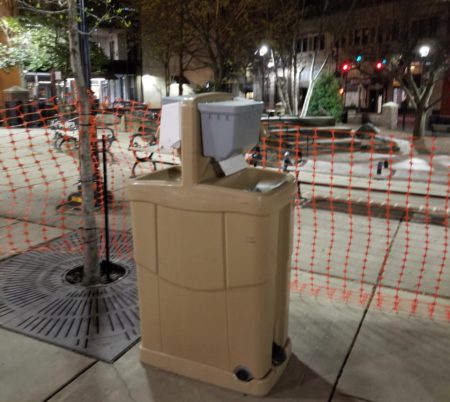 That's why the City of Asheville has installed portable hand washing stations in several strategic places around town. We realize that people sometimes have to travel on ART buses to get to work, buy groceries or pick up prescriptions from the pharmacy, for example. Also, our unsheltered population needs places to wash their hands as well.
For these reasons, the City has installed portable hand washing stations at the following locations:
       

Outside of Pritchard Park, on the sidewalk.

       

Pack Square Park, downtown

       

AHope Day Shelter, 19 N. Ann St.

       

ABCCM Medical Ministry, 155 Livingston St.

       

12 Baskets, 610 Haywood Road

       

Haywood Street Congregation, 297 Haywood St.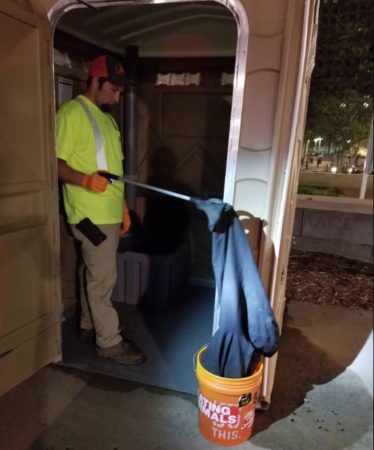 Also, as public restrooms have been closed on City property portable restroom facilities have been provided outside Pritchard Park, in Pack Square Park and at the ART Station.
The City of Asheville is coordinating these actions in partnership with Buncombe County Public Health Officials.
This is an evolving situation and information is often changing. For resources on prevention best practices and news updates, visit Buncombe Ready. Additional guidance is on the Buncombe County Public Health website.
Information regarding the steps that the State is taking to address the spread of COVID-19 may be found on the North Carolina Department of Health and Human Services website.
For information on how to sign up for City and County government alerts, visit this link.