Explore, connect, and discover with Asheville Parks & Recreation in 2023
The beginning of the year is a great time for Ashevillians of all ages to explore, connect, and discover. Asheville Parks & Recreation  (APR)'s new winter-spring program guide is filled with registration dates, information, and listings for hundreds of fitness and active living offerings, sports and clubs, arts and culture programs, out-of-school time activities, outdoor recreation, special events, parks and facilities' hours of operation, and more.
The free guide is available at all APR community centers and online as a PDF or enhanced digital flipbook. Community members may also download the APR app for iPhone or search programs on avlREC.com.
"An essential ingredient to a fulfilling life is having a source of social connection and a sense of belonging," says APR Director D. Tyrell McGirt. "APR is that source for our city. Community is built at youth basketball practices and games when kids, parents, and families come together to support local talent. Community is built at neighborhood meetings and social gatherings held in safe spaces such as community centers and park shelters where ideas are shared and friendships are formed. These opportunities are important to building community and a sense of belonging for all residents."
Winter-Spring 2023 Guide Highlights
Exercise at fitness centers with a free membership (through June 30, 2023).

Walk, roll, or run your way to 50 miles in February and March during the Fit 50 Challenge for a free T-shirt. 

Celebrate Black Legacy Month with food, art, and festivals throughout the city in February.

Meet neighbors over cards, board games, bingo, trivia contests, and community meals.

Get an up-close look at big trucks, small trucks, transit buses, construction rigs, rescue vehicles, and public works equipment during Truck City AVL on April 15.

Experience the fun, fellowship, fitness, arts, and competition of Asheville-Buncombe Senior Games and Silver Arts Classic for local adults over 50..

Flex creativity at art, painting, writing, scrapbooking, and crafting classes.

Connect with neighbors over sports such as basketball, flag football, volleyball, pickleball, tennis, and archery for kids, teens, and adults.

Enjoy the honor of dirty hands with community garden workdays and Green Thumbs Garden Club at Grove Street Community Center's greenhouse.

Witness the power of gravity at the Montford Pinewood Derby in May.

Refine square, tap, line, and West African dance skills at multiple locations.

And so much more!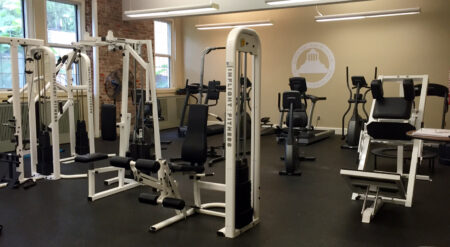 Note: Some individual activities or events may be canceled or rescheduled due to inclement weather. When programs that have a cost associated with them are canceled, customers receive a refund.
Driven by the promise that Asheville is a better and safer place when everyone from infants to retirees has the opportunity to be supported, healthy, and successful, Asheville Parks & Recreation was the first nationally-accredited municipal recreation department in the United States. For the latest updates, follow the department on Facebook @aprca and Instagram @ashevilleparksandrecreation or visit  www.ashevillenc.gov/parks.