In times of crisis, it is sometimes our neighbors who see us through. Other times, it takes the compassion and professionalism of those further afield to help weather the storm.  That was certainly the case for several members called up to help support and supplement Vermont resources battling flooding in the state.
Our team of Isaac McCurry, Scott Hare, JM Keupp, James Kodaras, and Charles Heard returned home this week after nearly 10 days of deployment.  During that time, as part of the Buncombe County Task Force 2 swift water rescue team efforts, our team proved an invaluable emergency service, completing several rescues,  as local services were quickly overwhelmed by the number required.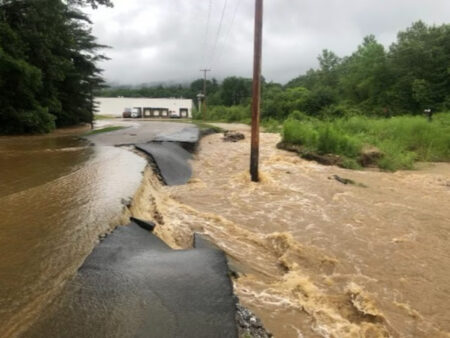 While assisting local officials, the team also staged in the state capital to monitor a potential dam collapse. Fortunately for all, the dam held. Their skills and experience were needed in several cities. In Cambridge, the team made several rescues in raging flood waters reaching up to 8 feet. Over 50 residents were contacted, nearly 35 needing rescue and removal to a local shelter. Resources such as a drone were utilized in a gorge search, resulting in our experienced swift water team being called upon for body recovery.
The Commissioner of Public Safety and Fire and Life Safety of Vermont described our Task Force 2 swift water team as one of the best in the country.
We agree.  We know we're fortunate to enjoy the level of service and commitment our Fire department has made to the Asheville community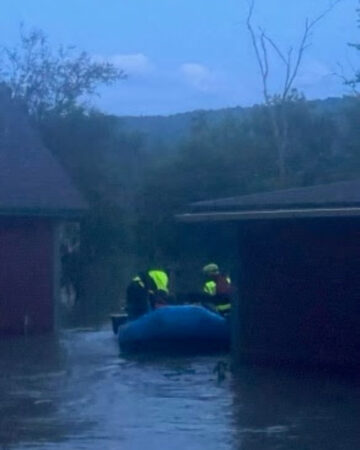 We thank all those who continue to serve our neighbors with the highest level of skill and professionalism. We are so thankful for the expertise you provide our community and others in need.
Happy to safely welcome you home.