The American Red Cross hosted the WNC Heroes event this week. 
Taking place at Highland brewing company and emceed by WLOS meteorologist Jason Boyer, the event honors heroes among us.  Recognition was given to those who are exemplary individuals exhibiting extraordinary acts of courage, kindness and service. Help us honor these unsung leaders who exemplify the humanity and volunteer service of the American Red Cross.
Asheville Police Department Honors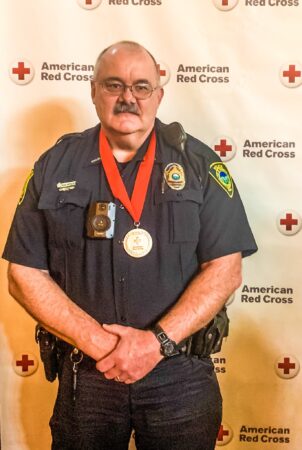 APD Detective Doug Sheehan
APD'S Detective Doug Sheehan was recognized as the 2022 Law Enforcement Hero
 Detective Sheehan has served as a patrol officer, an officer with the downtown unit, and as an officer with the department's housing unit while with the Asheville police Department. In 2018 was reassigned to the Family Justice Center (FJC) working the front desk. The FJC houses offices from Helpmate, Our Voice, Department of Social Services and Mountain Child Advocacy Center. When a survivor came to the FJC to report an incident, Detective Sheehan was their first encounter with Law Enforcement.  His kind and caring demeanor makes those he serves feel at ease during a very difficult time.  In April 2021 he was promoted to the rank of Detective.
Detective Sheehan has been with the Asheville Police Department for 21 years as of July. 
Asheville Fire Department Honors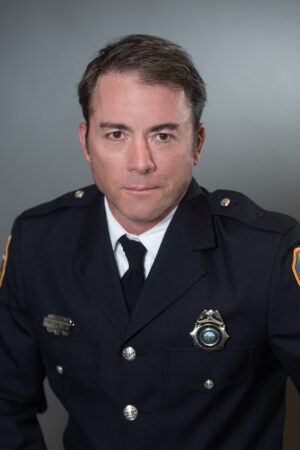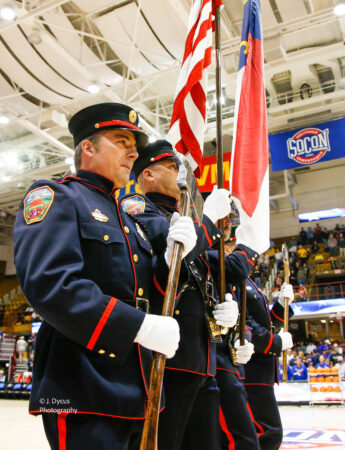 Sr. Firefighter Neil Spencer
AFD senior fire fighter Neil Spencer received the 2022 Firefighter Community Heroes Award. 
During his leadership of AFD's Honor Guard, Neil has led this group of well-trained firefighters and has grown the Guard to new levels.  "His leadership has been critical to ensuring that our firefighters receive the honors that they have earned." says AFD Chief Scott Burnette. Along with funeral and family support, the Honor Guard also represents the Department's recruit graduations, promotional ceremonies, City of Asheville events, and the holiday parade.  AFD Honor Guard – upholding fire service traditions that date back over 200 years.
Please join us in congratulating and thanking all the men and women of our Police and Fire departments for all they do to keep our community protected and well served