The City of Asheville is happy to continue our participation with the Asheville Sister Cities International program.  
ASCI is designed to promote peace, understanding, cooperation and sustainable relations with international partner cities.  Asheville's sister cities are
To help the organization celebrate ASCI's 30th anniversary, City Council and Mayor Esther Manheimer proclaimed October, 2022 as "Asheville Sister Cities Month".
On hand to accept the proclamation were current ACSI President Jessica Coffield and other team members.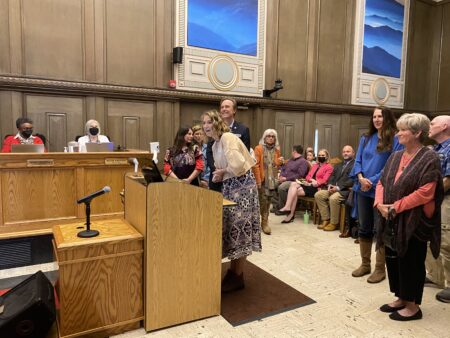 As part of the City of Asheville's recognition of the program and our participation, an updated display of our sister cities is available for viewing in the City Hall lobby