Asheville Parks & Recreation is pleased to announce the opening of Aston Park Tennis Center on April 1 for the 2021 season.  The tennis facility will be open seven days a week with two sessions of court availability — a morning session from 10 a.m. to 2 p.m. and an afternoon session from 3 to 7:30 p.m. with a one-hour break for midday cleaning.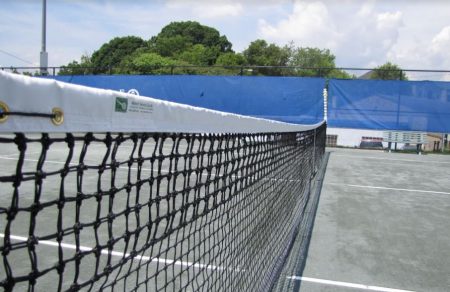 Visitors can expect some changes to typical operations to meet current state and local health guidelines including enhanced cleaning, social distancing and mandatory mask wearing except while actively engaged in tennis activity on the court.  The Pro Shop will remain closed to foot traffic, however basic tennis supplies, drinks, and racquet drop-off for restringing will be available at the window.  Court fees will also be accepted at the window by credit card only and water fountains and showers will not be available. 
Tennis Center prices are the same as they were in 2019, with hourly rates beginning at $6 and $7 and season passes starting at $299 and $399 for City of Asheville residents.  For more information and to purchase a season pass, visit the City's Parks & Recreation website at www.ashevillenc.gov/parks.  
The Aston Park Tennis Center, 336 Hilliard Ave.,  is one of the finest public clay tennis court facilities in the US.  The complex is open from April through November and offers 12 lighted courts for play.
The City of Asheville Parks & Recreation Department is committed to providing quality facilities and programs in a safe environment for everyone in our community.  For more information about everything Asheville Parks & Recreation offers, visit the website at www.ashevillenc.gov/parks,  Facebook page at www.facebook.com/APRCA or call 828-259-5800.