As rain from Tropical Storm Zeta moves eastward, Asheville Fire Department reports that  flooding is receding in most locations.
The Swannanoa River crested around 2 p.m. Thursday, and the French Broad River should crest around 8 p.m. Thursday. So while most roads have reopened there may continue to be road closures until the waters recede, perhaps through the the weekend in some areas.
City of Asheville Streets and Stormwater crews have been out  monitoring streets and closing them as needed for safety. If you encounter a barricade we ask that you please do not go around it.
Road closing:
Riverside Drive at the railroad trestle.
Road re-openings:
Azalea Road at the Anchor Steam bridge; water is covering the roadway.
Swannanoa River Road
Druid Drive
Fairview Road at Sweeten Creek Road
Thompson Street near Glendale Avenue
Rice Branch Road
If you encounter flooding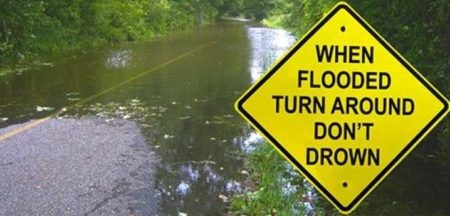 We urge everyone to take safety precautions anytime they encounter a flooded road. "Turn around, don't drown." Just 6 inches of fast-moving water can knock over and carry off an adult. Twelve inches of water can float a small car.
ART bus impacts
The S1 route will detour from Hendersonville Road to West Chappell Road inbound and outbound missing stops 610, 611, 612, 613, 614, 615, 645, 646, 647, 648, 649 and 650.
The S5 route will detour to Thompson Street to Stoner Road inbound and outbound missing stops 610, 611, 123, 137, 649, and 650.
Please check the Service Alerts section on the website for any updates.
https://www.ashevillenc.gov/service/transit-service-alerts.
Parks
As there is flooding along the Swannanoa and French Broad River corridors, our riverside parks are affected. This includes Azalea Park, Carrier Park, French Broad River Park and Amboy Riverfront Park.
If you encounter a downed tree blocking a road
Call 828-259-5852. Please note that City Streets crews cannot clear a downed tree with powerlines until the power company clears the lines.
How to stay plugged into City of Asheville information about road closures during flooding events
Power outages
Duke Energy is reporting  approximately 1,,000 customers in the greater Asheville area without power. A significant number of those (800+) are in the north Asheville/Beaverdam Road area.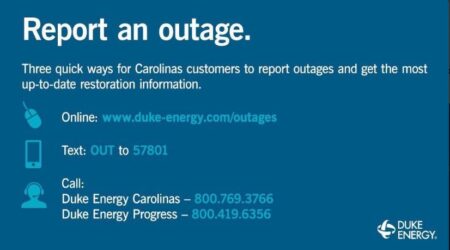 Tropical Storm Warning
Much of Western North Carolina, including Asheville, is under a Tropical Storm Warning. We are also under a flash flood watch and a flood advisory. Here is the National Weather Service forecast.