Update, 6:45 a.m. January 7
Asheville's roads are largely dry this morning, as a winter weather system skirted north of the City overnight, leaving instead below freezing temperatures and a Wind Chill Advisory for parts of the mountains.
Asheville Public Works Streets crews worked overnight to address any spots of black ice that formed on City streets and ART buses are operating on a delay until 10 a.m. this morning. Please proceed with caution and be on the the lookout for possible areas of black ice as you make your way to work or school.
All City of Asheville facilities are operating on a normal schedule.
Update, 6:30 p.m. January 6
Due to inclement weather forecast for Friday, January 7, all ART bus services will be delayed until 10 a.m.  
11 a.m. January 6
The National Weather Service has placed Buncombe County under a Winter Weather Advisory from noon Thursday through 7 a.m. Friday. A Winter Weather Advisory means that periods of snow, sleet, or freezing rain will cause travel difficulties. Less than an inch of snow is forecast for the Asheville area with more accumulation possible for higher elevations. Black ice will be a strong possibility with the very low temperatures in the forecast.
Asheville Public Works has crews ready to respond to winter storm conditions on our City streets. Public Works has prepped all snow removal equipment and staff are ready to begin salting and plowing streets, working overnight and into Friday as needed. All Streets Division trucks are equipped to double as plows and salt spreaders and ready to respond when a winter storm affects the city.
Clearing the streets
City Streets crews will remove any accumulating snow or ice, first from our priority one streets, then moving into secondary / neighborhood streets as the priority routes are cleared. Priority one roads are major routes needed for emergency response as well as streets where ART bus routes run. Streets crews will also remove snow on sidewalks in front of City-owned property. 
The City's Snow Mapper shows which roads are priority one.
The City of Asheville maintains approximately 4oo miles of roads, which translates into 805 lane miles. During snow events, Public Works removes snow from 180 centerline miles of priority one streets, 318 centerline miles of priority two streets, which adds up to about 400 miles, including 87 miles of NCDOT-maintained roads.
According to the Weather Service: "Be prepared for slippery roads and limited visibilities." For the safety of everyone, please staff off of the roads if possible, when winter weather moves in.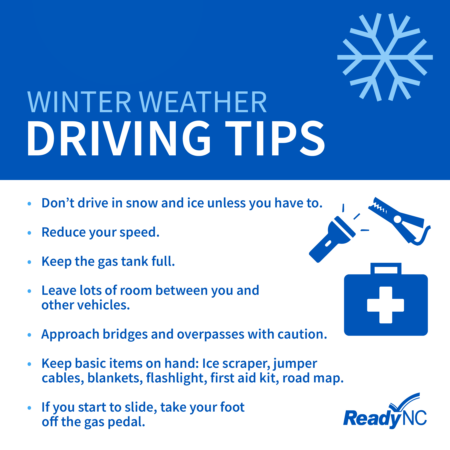 Please check back for updates.