Throughout the year, Asheville Parks & Recreation and its partners share unique stories, rich culture, and opportunities for all community members to reflect on Black history across the city. During Black History Month, the department invites residents to explore more and discover the achievements, contributions, and journeys of Black heritage.
"February is a time to focus on American stories, films, and food not often discussed, highlighted, and celebrated throughout history," according to D. Tyrell McGirt, Director of Asheville Parks & Recreation. "Our staff have done an amazing job assembling a variety of Black History Month activities. I encourage all community members to come out and participate in one or more of the activities and events planned."
Black History Month Highlights
All events are free, but advance registration is recommended as space may be limited. In addition to these special events, many community centers will display youth projects emphasizing Black historical figures and literary heroes throughout the month.
---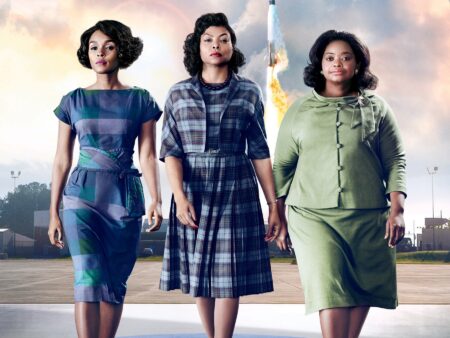 February 4, 6-8 p.m. – Hidden Figures at Dr. Wesley Grant Sr. Southside Community Center
Three brilliant Black women at NASA – Katherine Johnson, Dorothy Vaughan, and Mary Jackson – serve as the brains behind one of the greatest operations in history: the first American space orbit. More info >
---
February 5, Noon – Burton Street Community Cleanup at Burton Street Community Center
Projects include neighborhood trash pickup, art and beautification, home repair and weatherization, and other community improvements at Burton Street Peace Gardens, The Vine, Martha Jane's, and Smith Mill Creek. More info >
---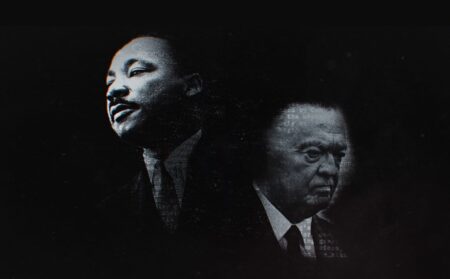 February 10, 1:30-3:30 p.m. – MLK/FBI at Harvest House Community Center
Dr. Martin Luther King Jr. is remembered today as an American hero: a bridge-builder, a shrewd political tactician, and a moral leader. Yet throughout his history-altering career, he was often harassed and  treated by U.S. intelligence and law enforcement agencies like an enemy of the state. This acclaimed documentary lays out a detailed account of the FBI surveillance that dogged King's activism, fueled by the racist and red-baiting paranoia of J. Edgar Hoover, reminding everyone that true American progress is always hard-won. Call 828-350-2051 for more info.    
---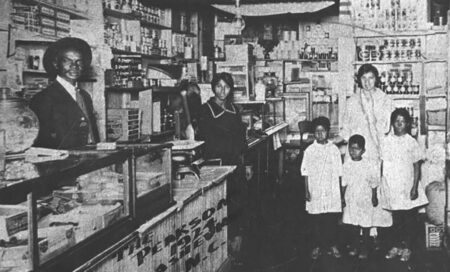 February 12, 2-6 p.m. – Black History Museum at Dr. Wesley Grant Sr. Southside Community Center
Walk through decades of Black excellence as amazing and important moments from the past come to life through volunteer portrayals of significant individuals during a truly interactive experience. More info >
---
February 18, Noon – Pie Baking Contest at Senior Opportunity Center
A staple throughout Black culinary history, pie recipes are often a closely-held secret only handed down when the time is right. Contestants can bake any pie of their choice at this contest open to the public. Call 828-350-2062 to sign up.
---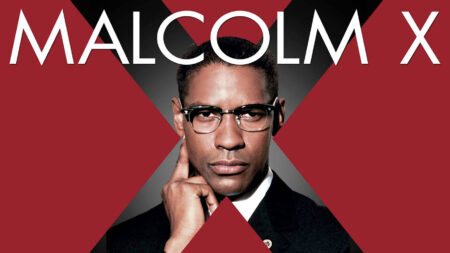 February 18, 6-8 p.m. – Malcolm X at Dr. Wesley Grant Sr. Southside Community Center
Anchored by a powerful performance from Denzel Washington, Spike Lee's biopic of civil rights leader Malcolm X brings his autobiography to life with an epic sweep and nuanced message of self-determination and racial pride. More info >
---
February 19, 1-4 p.m. – Black History: The Woman's Voice at Linwood Crump Shiloh Community Center:
This event has been cancelled
Even though they make up roughly half the population, women's contributions to the development of America are often overlooked. Experience Black history through the voices of women, followed by a skit relating a small tale of Shiloh presented by students in the after school program. Call 828-274-7739 for more info.
---
February 24, 6-8 p.m. – Soul Food To Go at Stephens-Lee Community Center
In the late 19th century, the church became a gathering place for the Black community and impacted the development of what's now considered soul food. Fried chicken, fried fish, sweet potato pie, red drinks, black-eyed peas, cornbread, and more were served during Emancipation celebrations and church gatherings. Celebrate the legacy of Stephens-Lee High School alumni and the East End/Valley Street neighborhood with down-home cooking that's been passed down through the generations. More info >
---
February 25, 3:30-5:30 p.m. – Dr. George Washington Carver Edible Park Work and Learn Day at Stephens-Lee Community Center
Did you know one of the oldest community food forests is located in Asheville? With over 40 varieties of fruit and nut trees, a butterfly habitat, and annual vegetable garden, maintaining this space named for the famous inventor and agricultural scientist is a year-round job for volunteers. More info >
---
February 25, 7-9 p.m. – Hidden Figures at Burton Street Community Center
If you missed the February 4 showing of this heartwarming movie celebrating overlooked and crucial  contributions by a trio of Black women from a pivotal moment in history, catch an encore showing. More info >
---
About Asheville Parks & Recreation
Established in 1954, the Asheville Parks & Recreation Department manages a unique collection of more than 55 public parks, playgrounds, and open spaces throughout the city in a system that also includes full-complex recreation centers, swimming pools, Riverside Cemetery, sports fields and courts, and community centers that offer a variety of wellness-, education-, and culture-related programs for Ashevillians of all ages. With 8 miles of paved greenways and numerous natural surface trails, its complete portfolio acts as the foundation of a vibrant hub for the people of Asheville to connect with their neighbors and explore the natural beauty of a livable and walkable city.
Driven by the promise that Asheville is a better and safer place when everyone from infants to retirees has the opportunity to be supported, healthy, and successful, Asheville Parks & Recreation was the first nationally-accredited municipal recreation department in the United States. For more information, visit www.ashevillenc.org/parks.