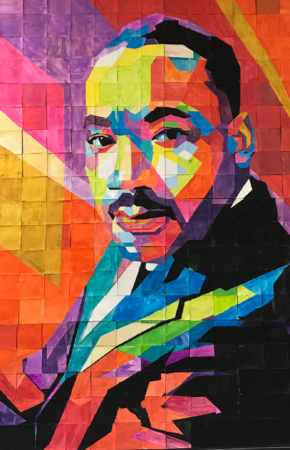 Throughout the year, Asheville Parks & Recreation (APR) and its partners share unique stories, rich culture, and opportunities for all community members to reflect on Black history, heritage, and hope. Programming staff are hosting events at community centers in February to celebrate Black History and Legacy Month.
"February is a time to recognize, celebrate, and highlight  the struggles, successes, and contributions of Black Americans," according to D. Tyrell McGirt, APR Director. "Through art, food, movies, and more, the community is invited to pay tribute to the legacy of achievement in the context of Asheville's and the nation's pasts and shine a light on inspirational moments happening in the present that will define our futures. Everyone is invited to celebrate and thoughtfully reflect at one or more of these opportunities."
Black History and Legacy Month Highlights
All events are free, but advance registration is recommended as space may be limited. In addition to these special events, many community centers will display youth projects emphasizing Black historical figures and literary heroes throughout the month.
Feb. 4, 5-8 p.m. – Black History Month Celebration at Burton Street Community Center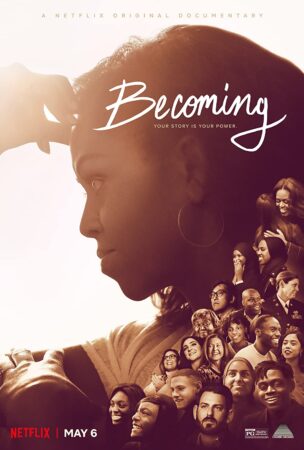 Join Burton Street friends and neighbors for food, drinks, and a viewing of Becoming, Nadira Hallgreen's documentary  following Michelle Obama's travels and work through her book tour for her memoir of the same name. Please call (828) 254-1943 for more info.
Feb. 16, 2-4 p.m. – Celebrating Black Asheville at Harvest House Community Center
Learn about important moments in local Black history – from guest speakers who lived through the journey – followed by a group discussion. Please call (828) 350-2061 for more info.
Feb. 17, 6-8 p.m. – Southside Presents: Black History Through the Eyes of Art Opening Reception at Dr. Wesley Grant Sr. Southside Community Center
Examine how local artists acknowledge and celebrate Black heritage in fascinating ways through different mediums. Reception will feature light bites with artwork on display during regular center hours through Feb. 28. To submit art pieces, register online or call the center at (828) 259-5843.
Feb. 23, 6-8 p.m. – Soul Food Supper at Stephens-Lee Community Center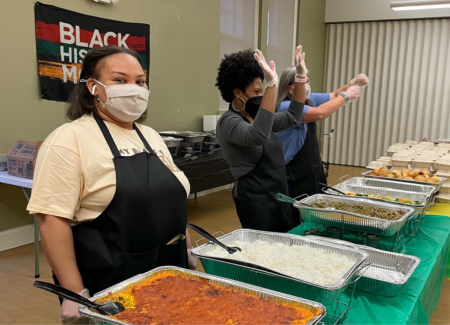 In the late 19th century, the church became a gathering place for the Black community and impacted the development of what's now considered soul food. Fried chicken, fried fish, sweet potato pie, sweet tea, black-eyed peas, cornbread, and more were served during Emancipation celebrations and church gatherings. Celebrate 100 years of Stephens-Lee High School at this dinner sponsored by school alumni and the East End/Valley Street Neighborhood Association with down-home cooking that's been passed down through the generations. Advance registration is requested to help with planning. Please call (828) 350-2058 for more info. 
Feb. 23, 2-4 p.m. – Pie Baking Contest at Grove Street Community Center
A staple throughout Black culinary history, pie recipes are often a closely-held secret only handed down when the time is right. To enter a pie, register online or call the center at (828) 350-2062.
Feb. 24, 3:30-5:30 p.m. – Dr. George Washington Carver Edible Park Work and Learn Day at Stephens-Lee Community Center
Did you know one of the oldest community food forests is located in Asheville? With over 40 varieties of fruit and nut trees, a butterfly habitat, and annual vegetable garden, maintaining this space named for the famous inventor and agricultural scientist is a year-round job for volunteers. Please call (828) 350-2058 for more info.
About Asheville Parks & Recreation
Established in 1956, Asheville Parks & Recreation manages a unique collection of more than 65 public parks, playgrounds, and open spaces throughout the city in a system that also includes full-complex recreation centers, swimming pools, Riverside Cemetery, sports fields and courts, and community centers that offer a variety of wellness-, education-, and culture-related programs for Ashevillians of all ages. With 10 miles of paved greenways and numerous natural surface trails, its complete portfolio acts as the foundation of a vibrant hub for the people of Asheville to connect with their neighbors and explore the natural beauty of a livable and walkable city.
Driven by the promise that Asheville is a better and safer place when everyone from infants to retirees has the opportunity to be supported, healthy, and successful, Asheville Parks & Recreation was the first nationally-accredited municipal recreation department in the United States. For the latest updates, follow the department on Facebook @aprca and Instagram @ashevilleparksandrecreation or visit  www.ashevillenc.gov/parks.