Weather Update
Due to the chance of thunderstorms predicted to happen during event hours, Tiny Tykes Day (scheduled for 2-5 p.m. on May 7, 2023) has been cancelled.
Area families are in for a fun-packed time during Asheville Parks & Recreation (APR)'s annual Tiny Tykes Day at Martin Luther King Jr. Park from 2-5 p.m. on Sunday, May 7. The free family festival features hands-on experiences and adventures tailored for kids ages 5 and under including tumble and bounce houses, face painting, twisty balloons, craft making, biking, obstacle courses, special guests, train rides, sing-alongs, and more!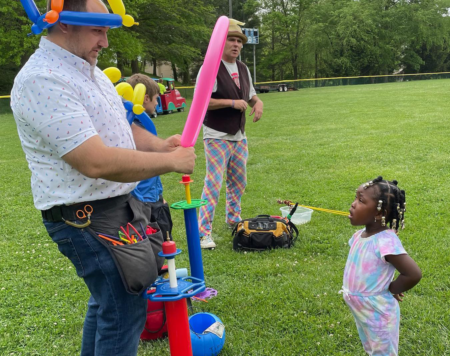 "From youth and adult sports leagues to woodworking classes and low-impact hikes for older adults, we know our community is strongest when everyone from infants to retirees has the opportunity to be healthy and successful," according to D. Tyrell McGirt, APR Director. "Throughout the year, we host many hours of toddler discovery programs in parks and at community centers including Stephens-Lee and Tempie Avery Montford that inspire curiosity, foster imagination, and set the stage for a world where every child feels supported to achieve their dreams no matter their background. Tiny Tykes Day combines the best elements of those programs and brings them to the largest audience possible at beautiful Martin Luther King Jr. Park in the historic East End neighborhood – with plenty of room to accommodate hundreds of Asheville's youngest explorers."
Designed to encourage critical decision making and patience, APR program leaders will be stationed around MLK Park's expansive ballfield hosting fun activities to build intellectual thinking and develop motor skills using bubbles, balloons, bikes, bounce houses, dinosaurs, and much more. The park is located on 50 Martin Luther King Jr. Drive in Asheville. Bleacher seating is available, but families are encouraged to bring blankets and lawn chairs to stay closer to the action.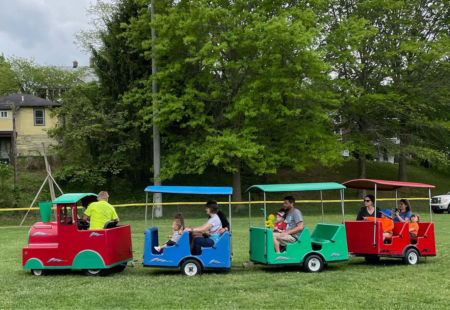 Admission is free for Tiny Tykes Day. For a complete list of current toddler discovery programs, visit APR's online registration system. Advance registration is strongly encouraged for toddler discovery programs as space is limited and they fill up quickly.
Asheville Parks & Recreation
Established in 1956, Asheville Parks & Recreation (APR) manages a unique collection of more than 65 public parks, playgrounds, and open spaces throughout the city in a system that also includes full-complex recreation centers, swimming pools, Riverside Cemetery, sports fields and courts, and community centers that offer a variety of wellness-, education-, and culture-related programs for Ashevillians of all ages. With 10 miles of paved greenways and numerous natural surface trails, its complete portfolio acts as the foundation of a vibrant hub for the people of Asheville to connect with their neighbors and explore the natural beauty of a livable and walkable city.
Driven by the promise that Asheville is a better and safer place when everyone from infants to retirees has the opportunity to be supported, healthy, and successful, APR was the first nationally-accredited municipal recreation department in the United States. For the latest updates, follow the department on Facebook @aprca and Instagram @ashevilleparksandrecreation or visit  www.ashevillenc.gov/parks.